A new build, either as the result of a manual build or as a result of an automation, can be deployed to app stores.
Careful selection of build type and signing certificates must be made to produce a build that can be properly uploaded to the app store selected.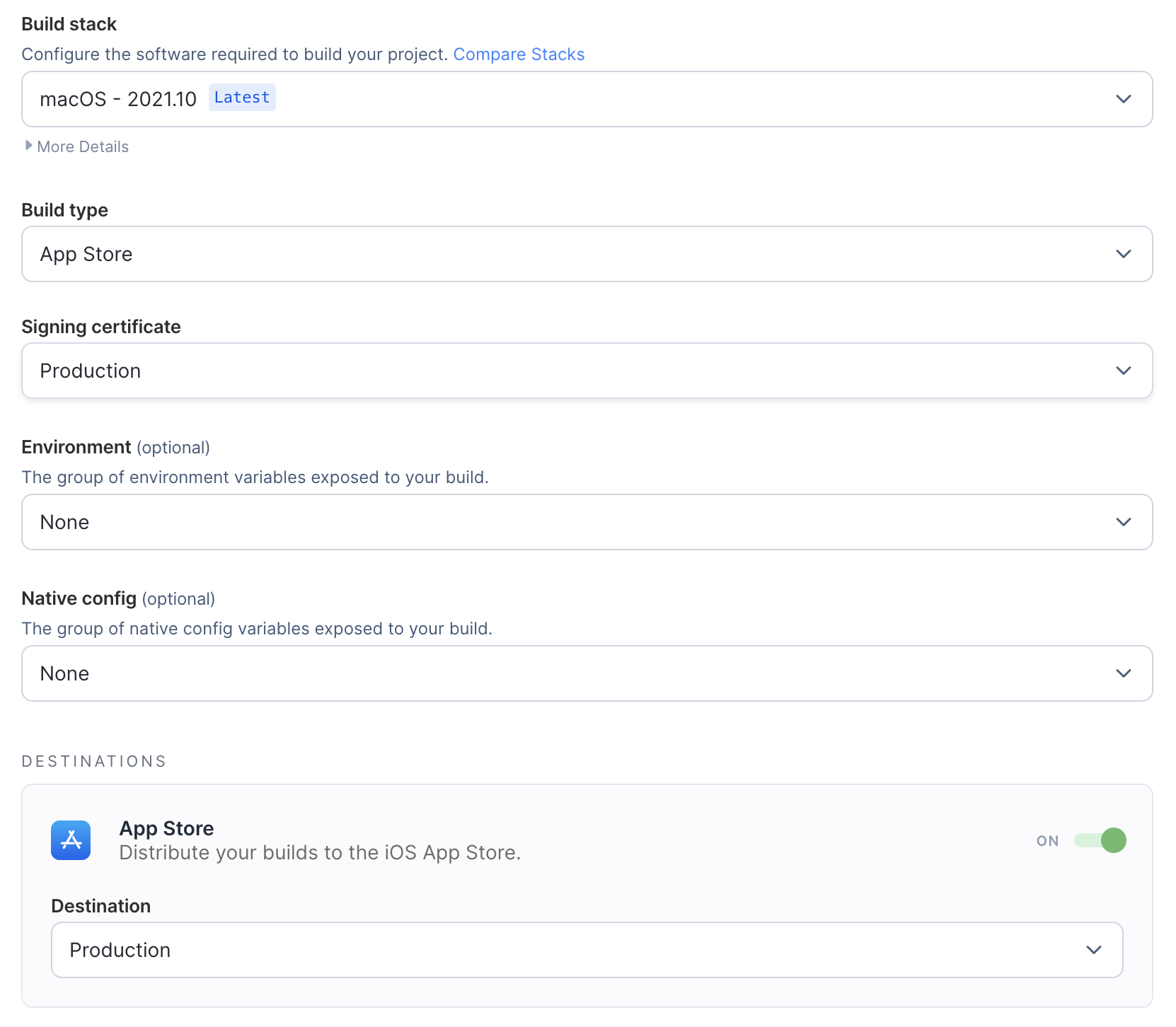 Build Type

Must be App Store or Enterprise for iOS Xcode builds and Release for Android builds.

Signing Certificate

The signing certificate must the one that will sign the build properly for uploading to the correct app store.

Destinations

For Xcode builds you can select Apple App store, for Android builds you can select Google Play Store.