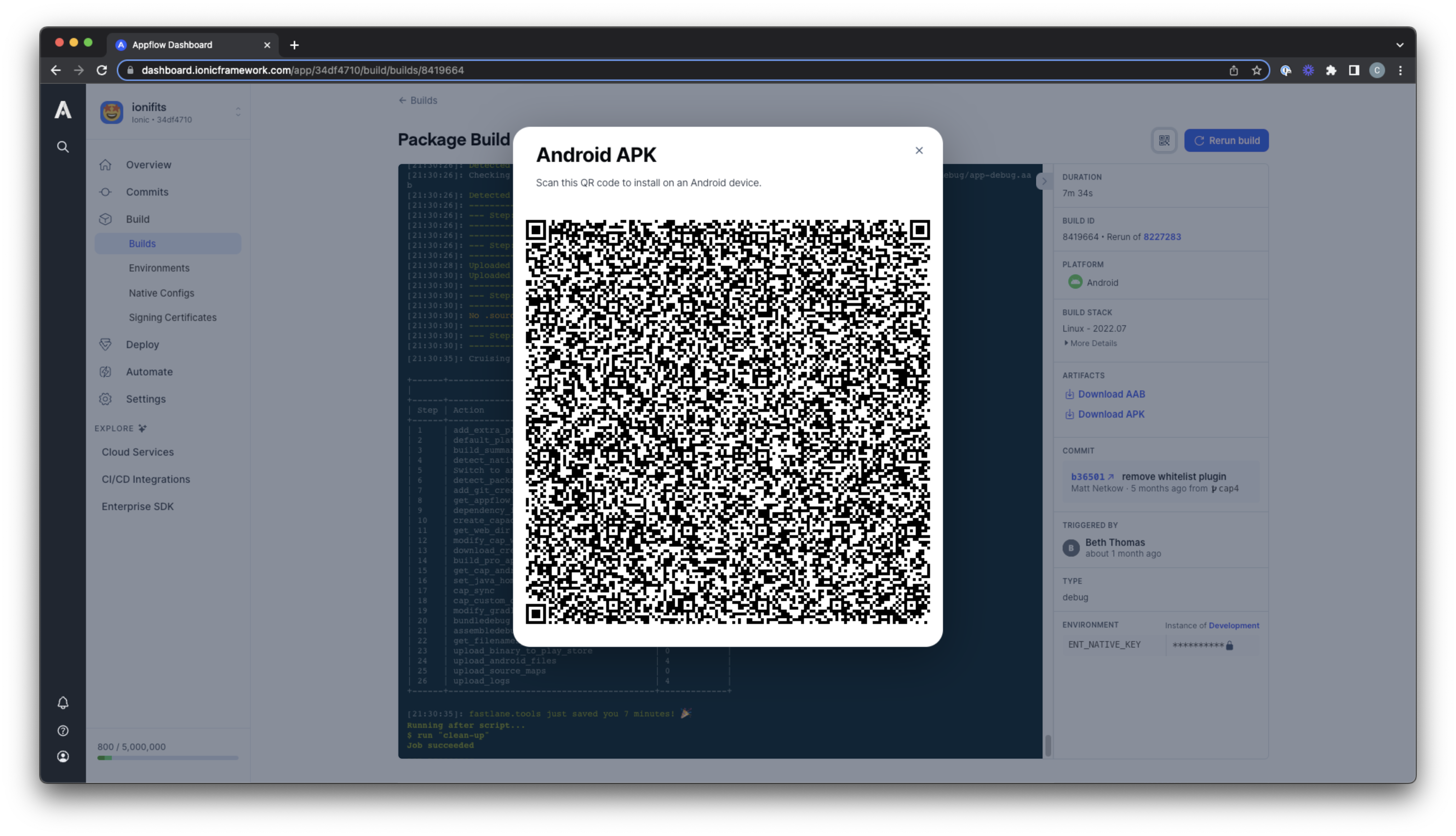 Android Previews
Android Previews makes it easy to install the latest build of your app from Appflow to your Android device. Simply scan the QR code provided in Appflow to get started.
Access the QR code for an Android build on the Builds list in Appflow or from the build details page.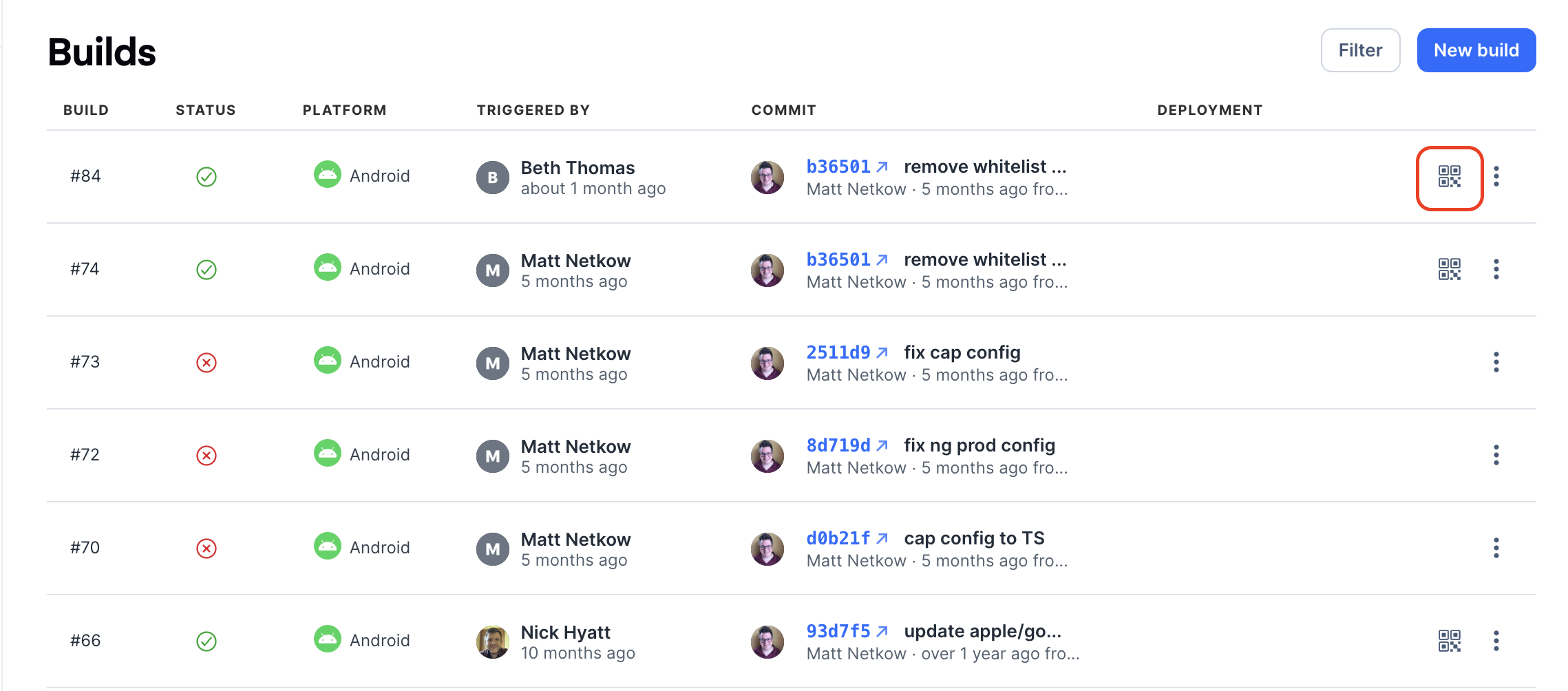 Scanning the QR code with an Android device will open the .apk file to be installed. You may need to bypass a warning or update your settings to allow for third-party app installations on your device.