Next we'll build an Android Debug binary using the Ionic Package service.
Start a Package Build
In order to download a binary of your application, you will first need to create a Package build.
There are two ways to do this:
Click the Start build icon from the Commits tab
Click the New build button in the top right from the Build > Builds tab
Select the proper commit for your build. There are several required and optional fields you can specify:
For the quickstart tutorial, select the Android platform, the Latest build stack and the Debug type build which requires no other configuration. Once the build begins, you can view the progress and review the logs if you encounter errors.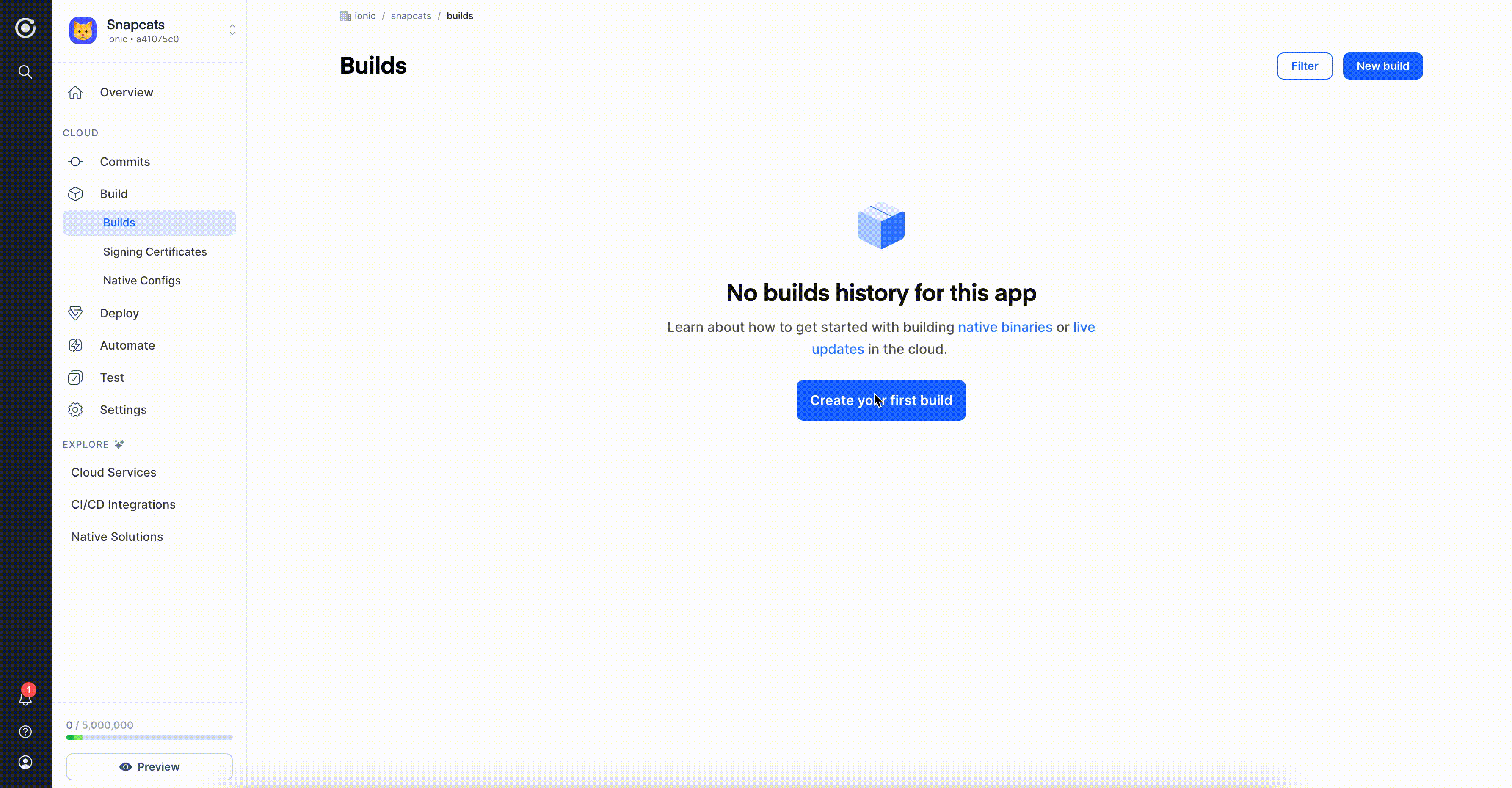 Downloading the Build
A successful Package build yields an iOS binary (.ipa or IPA) or an Android binary (.apk or APK) file. Once you have a successful build, you can download it so that you can install it on a device by clicking the file name in the Artifacts section in the right of the build detail page or clicking the Download IPA/APK icon on the build in the Build > Builds tab.