A new Ionic Show & Sponsoring Vue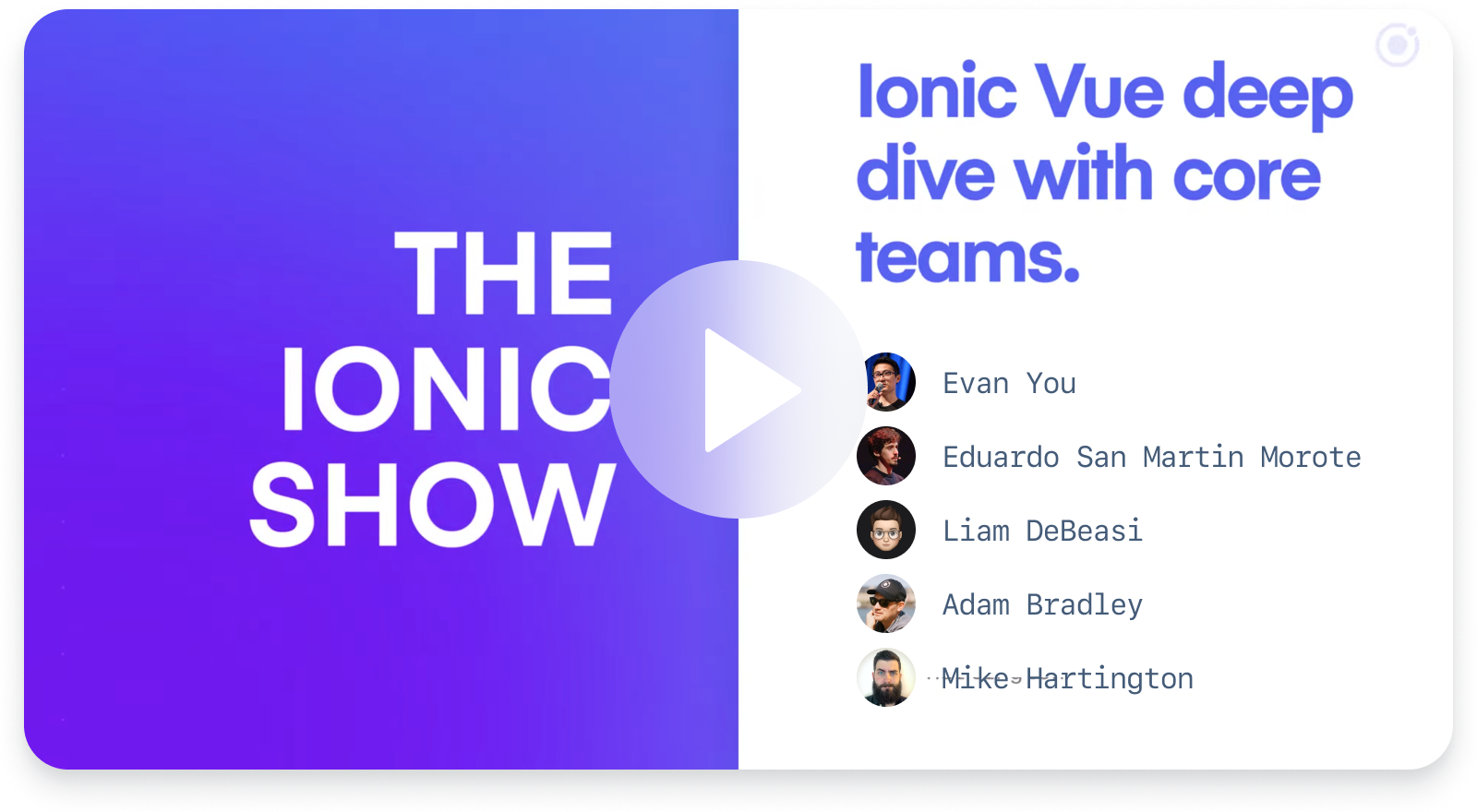 Hey folks! Hope everyone is feeling well rested and ready for a new year! To kick things off, I'm thrilled to share our latest Ionic Show episode! Adam, Liam, and myself were joined by Vue Core team members Evan and Eduardo to discuss all things Vue 3, Vue Router, and everything in between. Check it out now on YouTube.
If you can't tell, we've enjoyed seeing so much love and dedication to Vue. As a fellow open source project, it's great to see that the Vue community has the same dedication and passion as our own Ionic Community. Not only that, we see how passionate the contributors and maintainers of Vue are to making sure they can enable developers all around the world. It's not easy work, but it is so rewarding!
With the recent launch of Ionic Vue, we felt it was time to take our appreciation for such a great project one step further. The Vue team is supported entirely by donations and sponsors, and as a result, several members now work full-time on the project.
With that in mind, I'm thrilled to announce that Ionic is now sponsoring the open source VueJS project.
Financially backing the Vue project is one more way we can say "thanks" to the Vue team and ensure that it gets the investment and attention it deserves 💚.
If you're a fan of Vue, check our dedicated ionic/vue landing page to see how you get started building with Ionic and Vue today!
Cheers!
---
---