Announcing Ionic Push Alpha!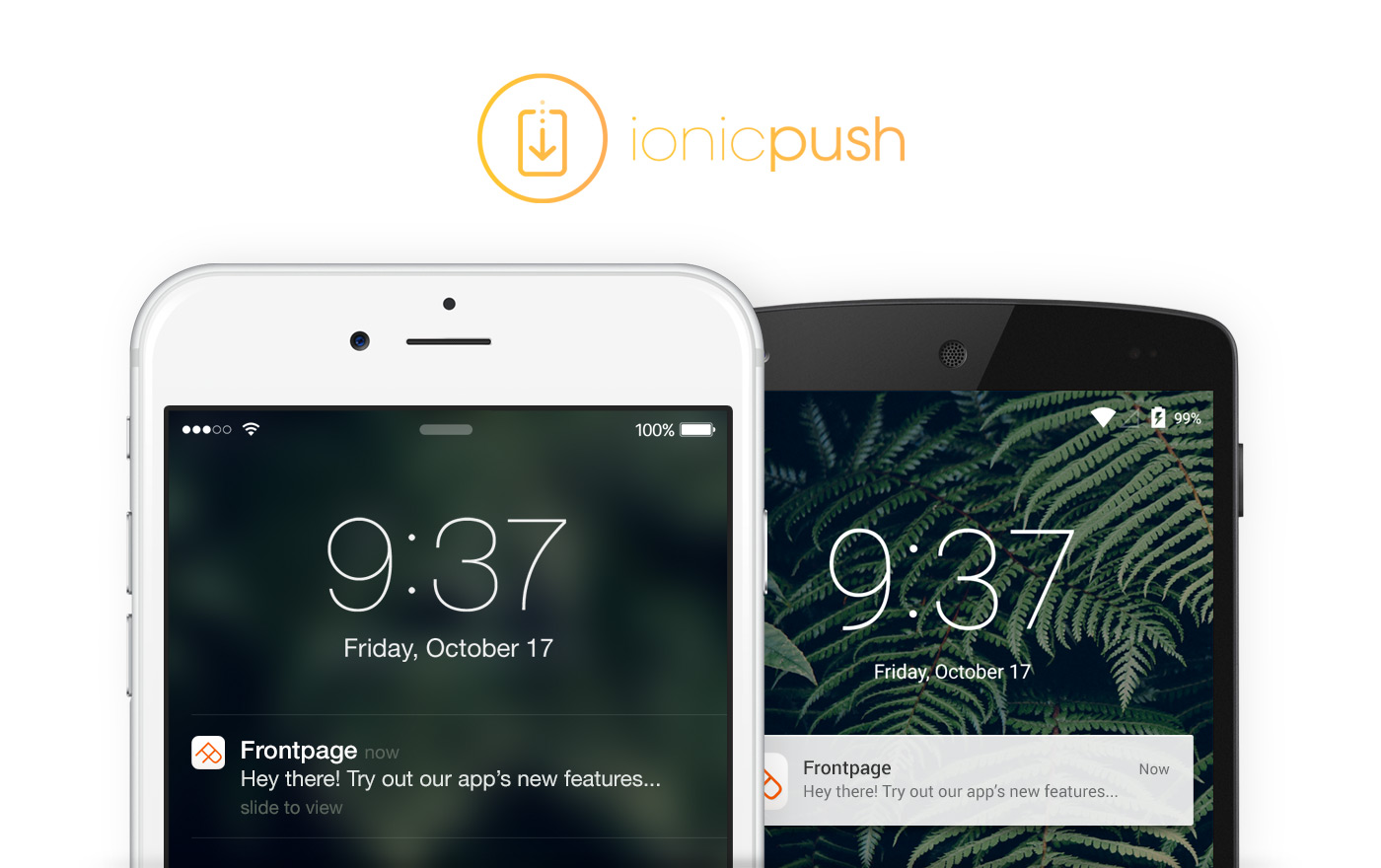 Push notifications are an essential part of every great app, enticing users to re-engage with the app even when they're away from it.
But they're also really challenging to implement, and we wanted to change that.
After months of rigorous testing, we're excited to announce the open alpha of Ionic Push!
Ionic Push lets you create targeted push notifications through a simple dashboard that will be sent automatically when users match specific criteria, and offers a simple API to send push notifications from your own servers. Both iOS and Android devices are supported.
Sign up and use the alpha of Ionic Push today, for free.

Dev Mode
One really exciting part of this service that is unique to Ionic and will dramatically speed up development is "Dev Push." That's right; Ionic Push lets you send dev pushes without having to go through the arduous process of configuring provisioning profiles and API credentials for Apple and Google devices. Developers can focus on setting up and testing push notifications immediately.
Even better, once Apple or Google profiles have been configured, it only takes a single line change to start using the real deal. Plus, Dev Push even works in the Ionic View app!
Get Started
During the alpha, Ionic Push will be 100% free. In the future, we'll release tiered pricing based on usage and will continue to offer a free tier.
So, give Ionic Push a try, and let us know what you think! We hope it makes the process of creating and sending push notifications to your apps much easier.
---
---