Built with Ionic: Tract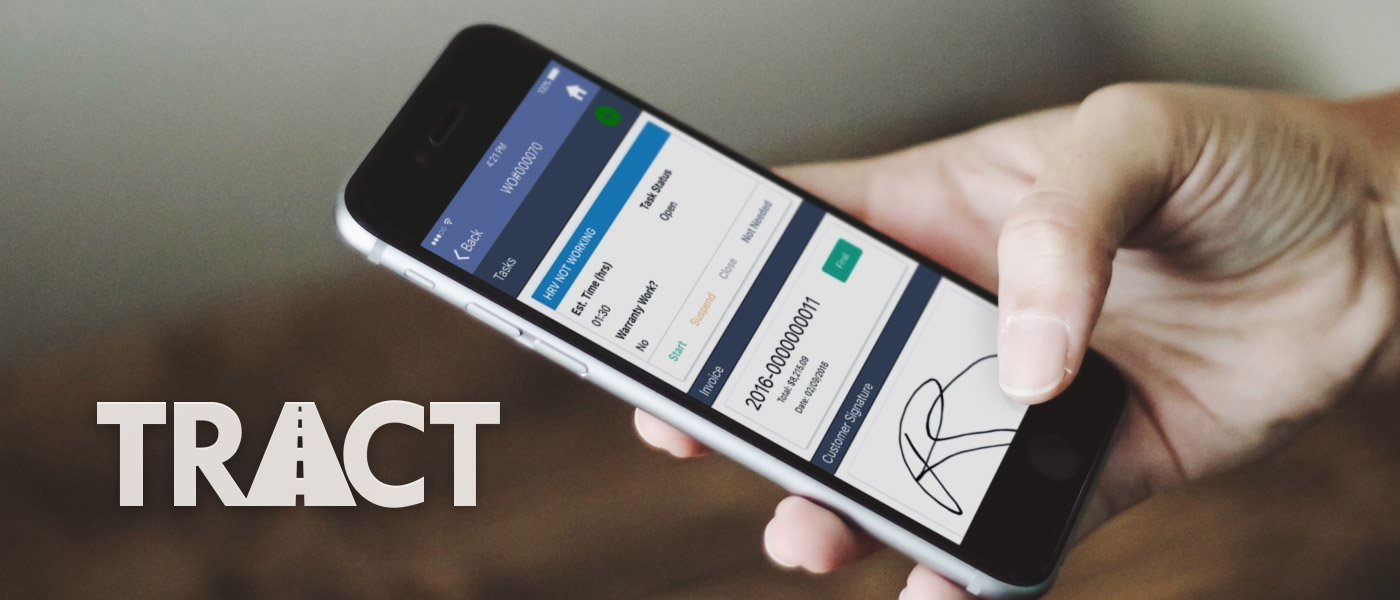 Tract Systems (Tract) is an enterprise-grade software solution for growing field service companies, like HVAC repair, plumbers, and contractors.
Office and field users can use the web app or mobile app to track customer info, schedule work, keep inventory up to date, and collect payments. This allows them to operate more efficiently and increase revenue by moving away from disparate systems, like pen and paper and outdated software solutions, to a single application with robust functionality.
Tract's features include:
CRM
Scheduling jobs
Inventory management
Warranty management
Fleet management (GPS tracking of assets)
Invoicing
Point of sale
Reporting and performance analytics
Tract's development team had originally built an iPad app but wanted to add functionality and develop a new Point of Sale app for retail locations. They liked the idea of coding once for every operating system and device type, and they were already using Angular for their web app, so they chose Ionic for the development of their POS app. The experience was so positive that they transitioned their main iPad app to Ionic, then used Ionic to build their field technician app and enhance it with customer service and scheduling capabilities.
"Customers are very happy with the app," says Nathan Cragg, Head of Sales and Marketing. "Having a simple yet powerful app that can work on any mobile device has been a big differentiator for us."
Cragg says that flexibility on the device has been important in the sales cycle, allowing them to offer customers more options. "We will continue to build hardware interfaces using Ionic in order to expand the functionality available to customers."
For the development team, using Ionic helped mitigate the risk of knowledge silos and allowed them to stay agile during development and assign resources to the mobile development as required. Building Tract in Ionic took them eight weeks to build a powerful, intuitive app, compared to the six months it took them to build their initial iPad app.
"We did a lot of research into different frameworks and are glad we went with Ionic," says Tract CTO Rob Rebelo. "It has allowed us to build a more intuitive, more powerful app, in a language we already understand. We've saved months of development and testing time, while offering our customers a better product."
---
---