Introducing the Ionic Market: Buy and sell Ionic starters, plugins, and themes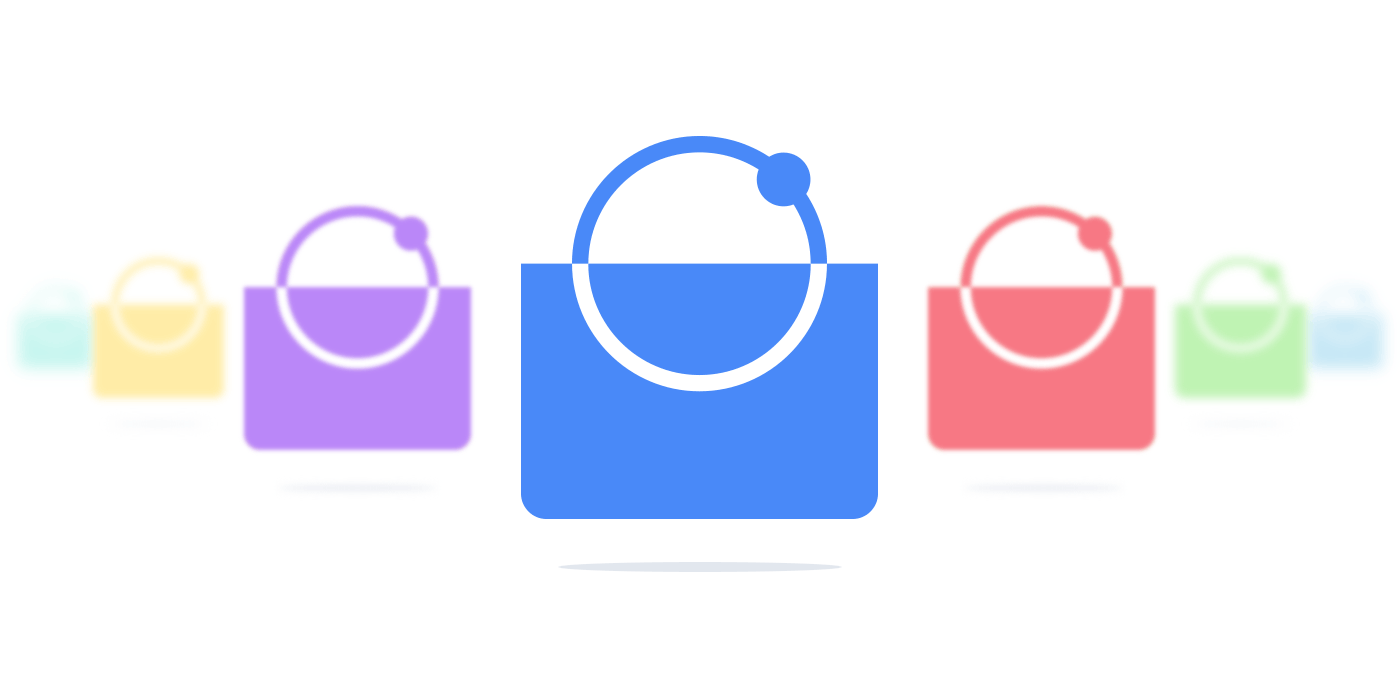 Ionic exists to empower developers.
It packs the most essential UI features into easy-to-use, lightweight, performant components that help you build your hybrid mobile app. In the course of building Ionic, we had to make decisions about what to include and what to leave out. Should we bake a custom calendar interface into Ionic? How different should our Android and iOS styles be? Should we include themes?
Ultimately, we drew our "line in the sand" and prioritized keeping the Ionic core light and performant, while including the most important components and mobile UI paradigms.
Of course, many of our developers still want to implement custom or advanced functionality that is beyond the scope of the Ionic core. In many cases, they're willing to pay for the added productivity of not having to mess with UI components or theme details. After all, when you've got a deadline to meet, downloading a Firebase starter is highly preferable to rummaging through API docs.
We've seen Ionic add-ons pop up for sale on the Envato and Creative Market sites, and the Ionic Themes team has even created its own market! These add-ons offer tremendous value to the developers who use them, and if a community member spends weeks putting together a theme, starter, or plugin that saves another developer weeks of time, we'd love for that contributor to be compensated. We also want to help the markets that have popped up naturally, rather than compete with them.
To facilitate an open exchange of these community contributions and enable Ionic developers to create and purchase Ionic starter apps, themes, and plugins, we created the Ionic Market!

We've organized the Market into three categories: Starters, Plugins, and Themes, and we've kept the site clean and minimal and made it easy to include your own add-ons. We hope it becomes a central repository for all the things you wish Ionic had that didn't make the cut for the core.
In addition to being able to sell your wares directly on the Ionic Market site, you can also link externally to your existing marketplace, where users can purchase your add-on on the site where you're already selling it. This effectively makes the Ionic Market just another way to help developers find your add-on.
Because we wanted to encourage the creation of a vibrant ecosystem of Ionic add-ons that will mature over time, we're not taking a cut on any sales. You can sell your add-ons directly on the Ionic Market through Stripe, so the only fees are the taxes and fees Stripe collects. Connect your Stripe account to the Market, and all funds after taxes and credit card processing fees go directly to you!
We hope the Market will become a place where developers can make money, save time, and show off the awesome capabilities of hybrid mobile apps.
Take a look, and be sure to submit your own add-on soon!
---
---