Ionic's 2018: A Year in Review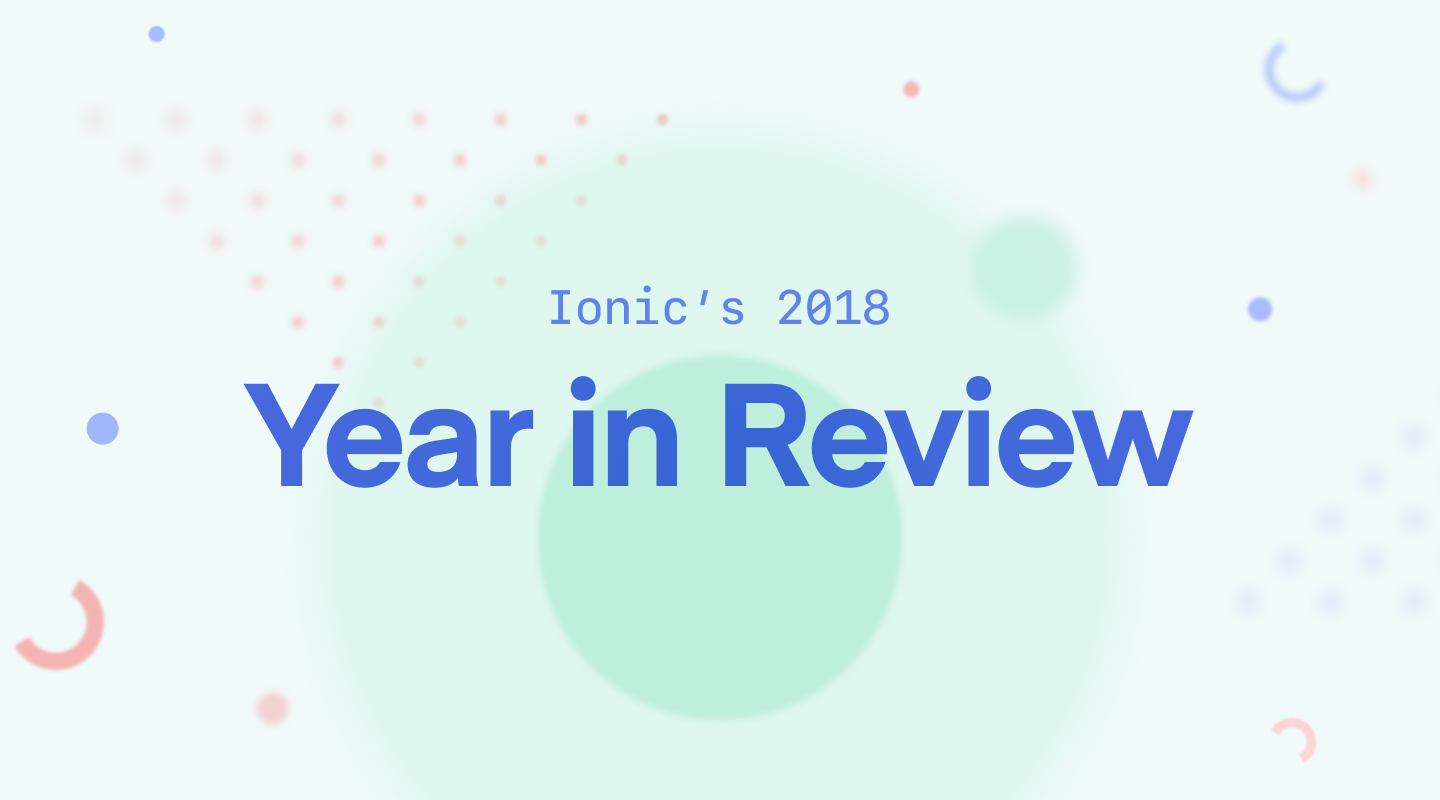 The end of the year is a great time to reflect on the last twelve months and to start getting excited for the coming twelve. In many ways, 2018 was a pivotal year for Ionic, both on the open source side and for the company as a whole.
On the open source side, the Ionic team shipped some major new OSS projects that are a culmination of years of effort and planning. A major weight has been lifted off our proverbial shoulders as we shift from building to, now, scaling these projects. And, so far, the overwhelming support and feedback from the community has blown us away.
Ionic, the company, also had a huge year both financially and commercially. In 2018 alone, we added some amazing companies like AAA, GE, a top five global fast food company, and nearly one hundred more enterprises as customers. We couldn't be prouder that these companies found Ionic's technology such a significant asset in their mobile strategy that they became customers this year (see how we can help your team too).
Finally, the Ionic community continued to grow and create a ton of incredible apps and awesome content. All told, Ionic developers created over three million apps, shipped 40M live updates with Ionic Appflow, and helped our official slack channel surpass 22K users. We launched an official Ionic Community Digest with monthly links to community-created content, rolled out our official Ionic Community homepage, and so much more.
So, with that, let's dig in and walk through everything that happened this year, starting with the most recent news first:
December
November
November was "launch month" for us, and we announced a ton of significant new products
October
September
August
July
June
May
April
March
February
January
2018: The Year of the Web
In 2018, we saw the Renaissance of the Web with all major browsers shipping support for key APIs that enable web apps to run with native capabilities— making them a compelling alternative to native apps on mobile and desktop. These apps are known as Progressive Web Apps, and they are hot (need more proof?).
In 2019 we expect this trend to continue and we are doubling down on making sure that Ionic becomes a major platform on which teams choose to build as the web gains new capabilities and expands its reach.
Nearly every decision we've made this year is in pursuit of this vision, and this relentless focus on the web will continue to guide every decision we make next year, too. It really matters that Ionic is web-native and continues to be a major way web developers build and ship quality, cross-platform apps.
Thank you!
From all of us at Ionic: We thank you, the wonderful community, for making this the best job in the world. All of your support, kind words, testing, and feedback keeps us going and helps make Ionic the best it can be.
And finally, to the Ionic team: It's been a blast working with each and every one of you to transform Ionic from an incredible open source project to an entire company that helps teams build and scale their app development capability on Ionic.
I can't wait to see what next year has in store.
Here's to an awesome 2019! 🎉
-Max Lynch | Ionic CEO
---
---