Ionic 2018 Developer Survey: Discover the Latest Trends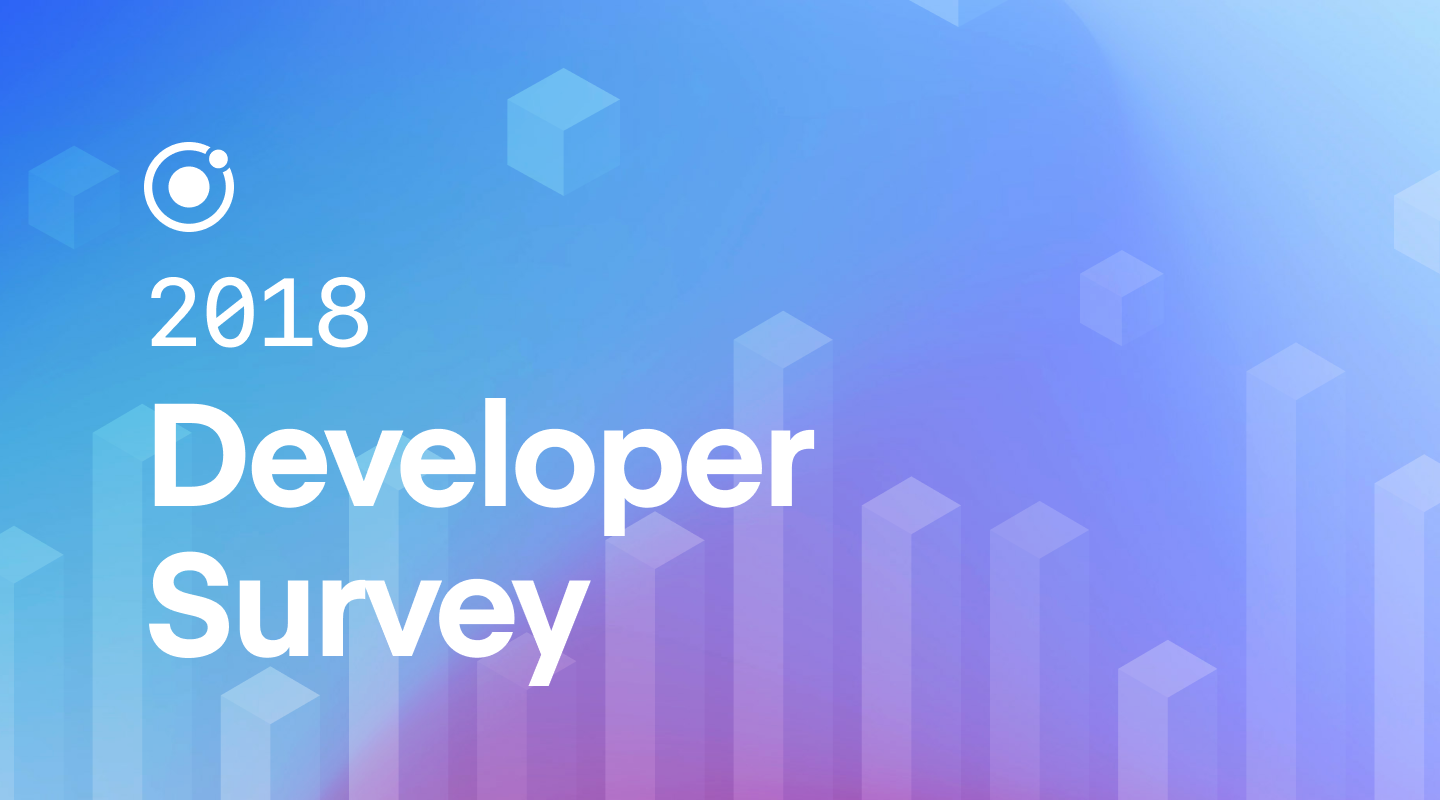 We're excited to share with you the results of our second annual Ionic Developer Survey with input from more than 10,000 community members.
The full dataset is available to view here alongside our own insights and analysis.
But before we dive in, we just wanted to say how much we appreciate the community for your consistent support. We think the results of the survey will be valuable for both developers and the vendors featured, and we couldn't have uncovered these insights without your participation—so thank you!
There was a lot of interesting data to parse through in the results, but our takeaway is clear: Investing in web development, and the skills associated, will pay off for years to come.
The Big Three: Angular, React, Vue
While Angular is the most popular JavaScript framework used by developers who took the survey today, React and Vue usage ranked highly in 2018 with increased adoption expected to continue in 2019.
Regardless of your preferred framework, we believe each one is a solid option for any serious development project. The important thing to note here is that framework fatigue is waning. While new ideas for frameworks are still cropping up every day, developers seem to have rallied around these three as the top contenders.
Historically, Ionic has been exclusively Angular-compatible. However, as we introduce versions of Ionic that support Vue (currently in alpha) and React (shooting for early summer), we expect to see the mix of Ionic developers surveyed to diversify in their framework usage, perhaps shifting more towards these Angular alternatives.
Cross-Platform Development Makes Significant Gains
Perhaps unsurprising for our audience, cross-platform development continued to prove popular in 2018. In fact, the percentage of developers building purely with native tools dropped from 20 percent last year to 8 percent in 2018. More than half of those surveyed this year (52 percent) are building exclusively with cross-platform tools like Ionic, React Native, and Xamarin.
The evolution of cross-platform development brought about the rise of Progressive Web Apps (PWAs) in 2018 with 61 percent of developers surveyed sharing that they have already built a PWA or that they plan to build one this year.
For a while now, consumers have been trained to search app stores for new software. That's probably why the results show that PWAs are becoming a complement to, but not replacing, native apps. That's OK though, as PWAs are just one part of a growing, but unified "digital experience" that spans across devices.
What do you see?
There's a lot more insight where that came from, so we hope you'll check out the full survey analysis here.
We're excited to see what your takeaways are and hope you enjoy viewing the results. We couldn't have done it without you, so, again, thanks to all of you who made it possible!
---
---