Built with Ionic: ChefSteps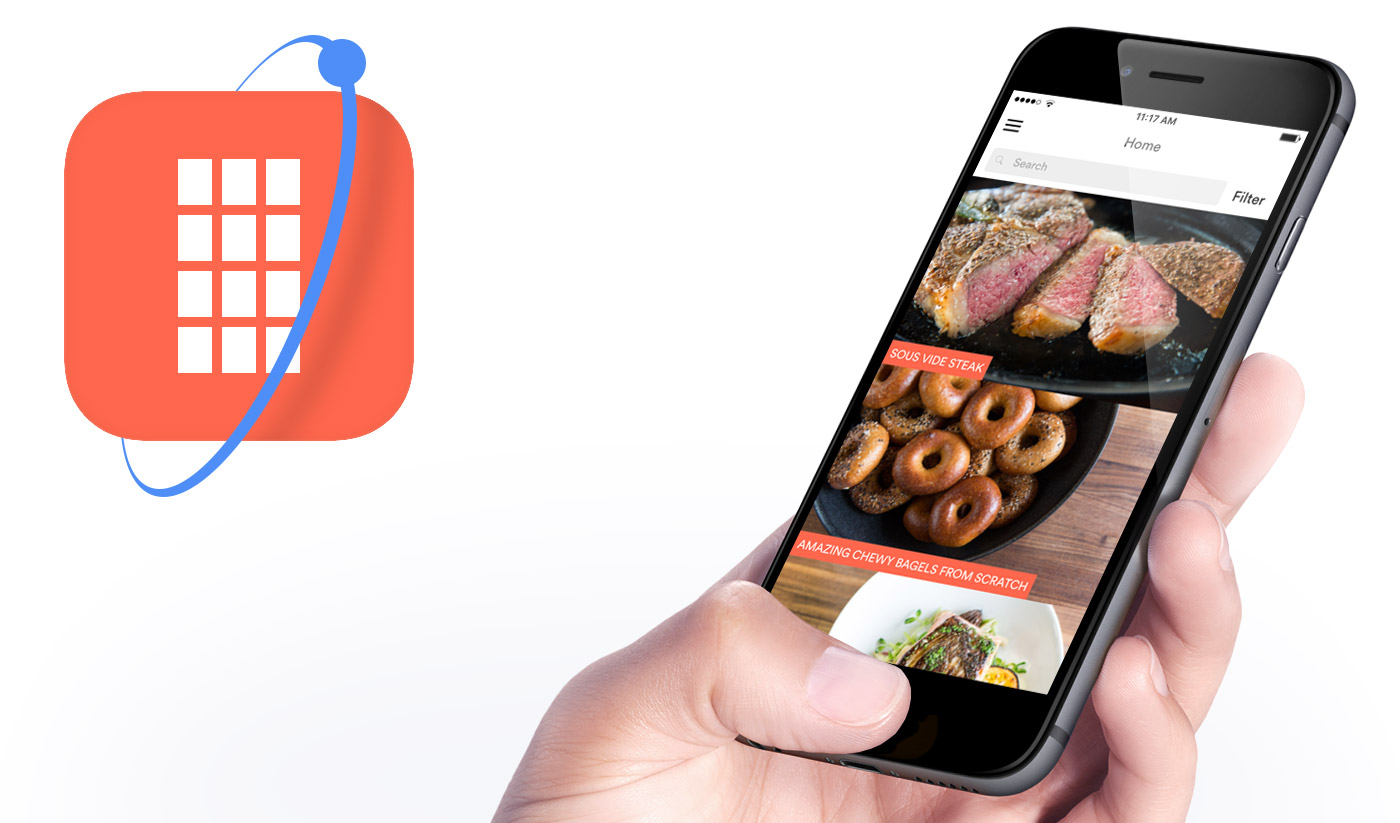 The Ionic team isn't just a bunch of software nerds–we're a bunch of food nerds, too. Company potlucks tend to become a bit of a swagger-fest, as everyone shows off their Old Family Recipes for types of pie or brags about how they grill outside even when it's ten degrees.
So it's no surprise that one of our favorite Ionic apps is ChefSteps.
"I'm in love with their app," says Ionic co-founder and CDO Ben Sperry, who has the iOS version. "It's really well designed and simple; you just scroll through different recipes, click on them, and slide over to see a video or a few pictures of whatever it is you're making, with step-by-step instructions. Most of us here have it."
The app makes it easy for users to browse the attractive, appealing ChefSteps recipe gallery from a mobile device and see beautiful photos of the necessary ingredients, tools, and specific steps required to make a recipe.
"I like to say that it teaches you to cook like a real chef at home, " says Ionic co-founder and CEO Max Lynch, who worked closely with the development team that built the first version of the app. "There are some tutorials that are really serious, making top-quality recipes that you might not ordinarily learn at home."
Headquartered in the heart of Seattle's food district at Pike Place Market, ChefSteps is a high-tech cooking company committed to changing the way people cook. The company recently launched its first consumer kitchen tool, Joule, the world's smallest and smartest sous vide immersion circulator operated entirely by an integrated app.

"The ChefSteps team includes chefs, of course, but also engineers, filmmakers, writers, and scientists, who all work together to provide high-quality content through ChefSteps.com and the app. We all come to work each day with one thing in mind: helping you cook smarter," says Grant Crilly, ChefSteps co-founder and COO. "Cooking smarter means you know more about how cooking works, so when you go to make food, you can just relax and enjoy it. It means you have the knowledge, tools, and inspiration to cook more great food, more often. We do this simply because we believe cooking is really valuable, and we want everyone to be doing more of it."
The app was one of the first Ionic apps developed, and the team worked closely with Lynch to ensure the app would be an excellent representation of the possibilities of building with Ionic.
The developers incorporated many of Ionic's layout UI elements and the slider box to create a smooth experience when viewing a recipe–the user first sees an overview video and summary of the recipe and can slide to an ingredient list and preparation instructions.
"Our experience building our ChefSteps mobile app went so well with Ionic that when it came time to begin working on the Joule by ChefSteps app, Ionic was our obvious choice," says Dan Ahern, software engineer at ChefSteps. "We were able to get a basic prototype up with the idea fairly quickly and start testing. Ionic allowed us to share some of the Angular libraries we had built for Chefsteps.com. Ionic also gave us the ability to drop down into the native layer to create custom plugins for high performance. And, getting our Android version of the ChefSteps app to work was only days, because so much of it was handled by Ionic."
Download the ChefSteps app from the iOS App Store or the Google Play Store.
---
---