Enter Your Ionic Tutorial in the hack.guides() Writing Contest!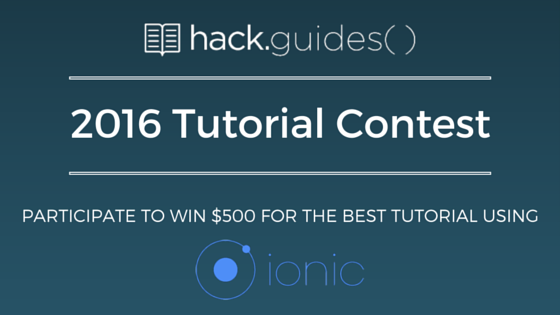 Ionic is proud to sponsor the hack.guides() tutorial contest. Any Ionic Framework-related tutorial will qualify to win a $500 cash prize.
For the next 45 days, contestants will have the opportunity to collaborate with the hack.guides() developer community to better understand the best practices and tricks for using Ionic, RethinkDB, Amazon Alexa, and many exciting APIs.
All Ionic guides will be judged on community reviews, ratings, and overall use of Ionic Framework. Those submitting their apps on Ionic Market may receive additional swag from Pluralsight. What are you waiting for? Start your tutorial!
---
---