Ionic 6.0 Release Candidate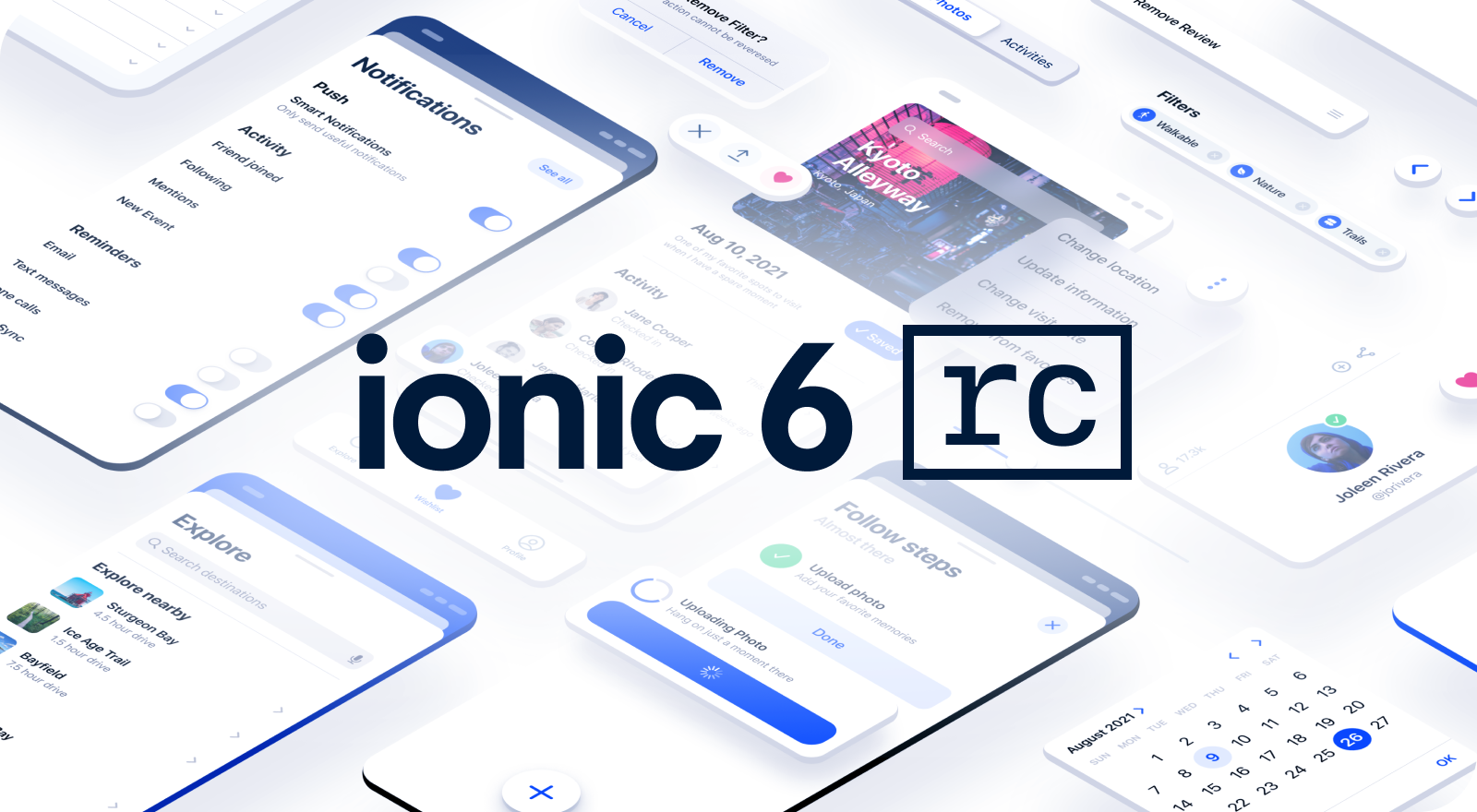 ✨ The Ionic 6.0 Release Candidate has arrived! ✨
Ionic 6 brings design changes, performance improvements, and new components such as accordion, datetime, and bottom sheet. We have been hard at work getting the remaining API changes implemented, and now we are excited to share the Ionic 6 RC with the Ionic community.
Be sure to check out the Ionic 6 Announcement Blog if you missed your first look at some of these new features. We also recently showed off the new bottom sheet at the Ionic Event in September. When Ionic 6 launches later this year, we will be diving into all of the new features too!
At this point, the API is considered stable, and there should be no more breaking changes for the Ionic 6 lifecycle. For reference, we have documented all of the Ionic 6 breaking changes in a Breaking Changes Guide. We are now shifting our focus to resolving any lingering bugs in the new features we shipped.
For those eager to get started with Ionic 6, we have created the Ionic 6 Pre-Release Guide. We will be rolling out a complete migration guide as we get closer to launch, so stay tuned!
Please take some time to test out the RC, and give us your feedback!
Happy Coding! 🚀
---
---