Ionic is the Most Useable Mobile Development Framework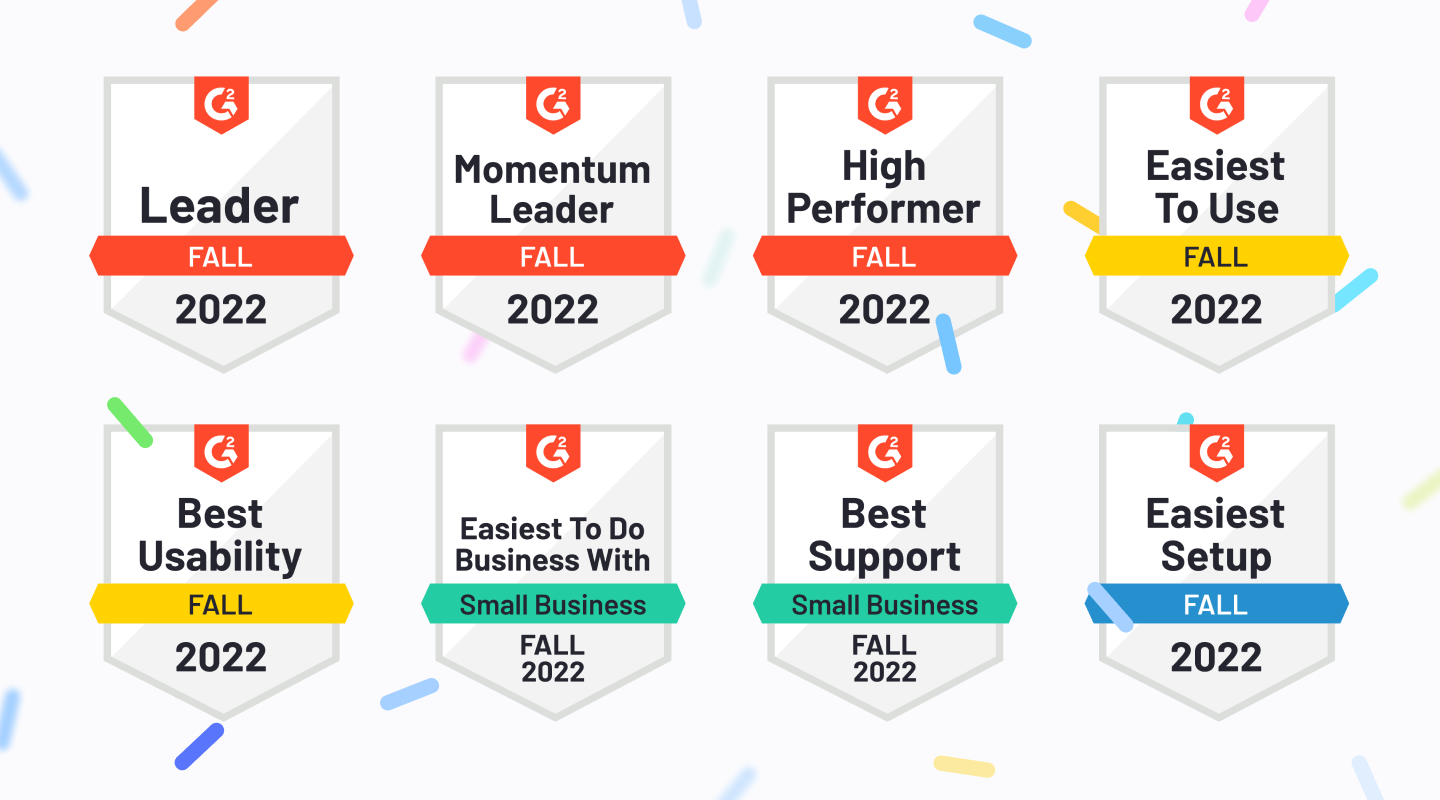 G2, a peer-to-peer review site and software marketplace, awards companies that excel in various business areas – from implementation to support to employee growth. In the Fall of 2022, G2 recognized Ionic with 16 awards across various categories, highlighting how simple it is to get started and be successful with our mobile development framework. 
Ionic is super simple to use
Among the recognition from G2, Ionic was named among the easiest frameworks to set up and use, ranking #1 for usability in the Mobile Development Framework Category. We received additional recognition in all 5 subcategories, including Best Usability, Easiest to Use, Easiest Admin, and Best Meets Requirements.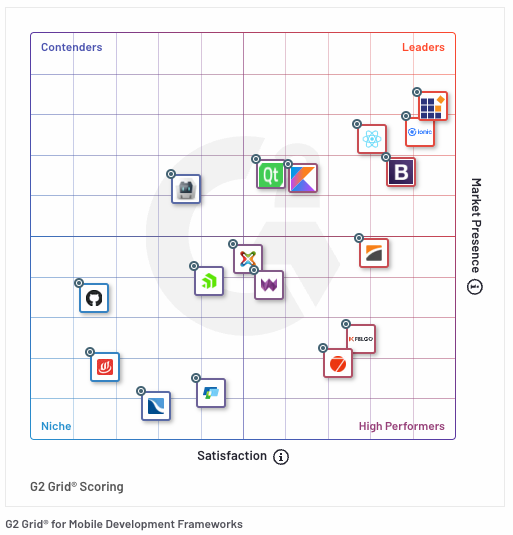 As a leader in the Mobile Development Framework category, G2 assessed Ionic's presence in the market as it compared to the overall satisfaction of our customers. In looking at how easy it is to set up and start seeing results, Ionic outranked notable competitors such as React Native, Bootstrap, and Cordova.
We were also awarded #1 for Momentum in the Mobile Development Framework category, which takes into consideration employee growth, review growth, social growth, and web growth year over year. 
We're just getting started
While we pride ourselves in being a leader in the cross-platform application development space, G2 also highlighted our expertise in Continuous Integration and Continuous Delivery categories, naming us a high performer due to high customer satisfaction. 
"We're thrilled to be recognized in the mobile CI/CD space. We're always working to make Appflow more user friendly by putting the needs of our customers first," says Matt Netkow, Product Manager for Appflow, Ionic's mobile DevOps solution. 
According to G2, Ionic also took the title of momentum leader in the Application Development Platforms category. With the release of Portals late last year, Ionic has expanded solutions to iOS, Android, React Native, and Capacitor application development teams looking to build and ship applications faster through the use of mobile micro front ends. 
"As we continue to see a need for mobile micro frontends in the market, we sought to create an industry-changing solution with Portals," says Ionic CEO Max Lynch. "Portals is an absolute game-changer for enterprises looking to shorten development cycles and speed up time to market by adding new or existing web-based features and functionality into Native, React Native, and Capacitor applications." 
People like us, they really like us!
On average, G2 users rate Ionic 4.4 out of 5, giving Ionic a #2 ranking overall amongst mobile development frameworks. This puts us above other popular frameworks such as React Native and Kotlin. 89% of users said they would recommend Ionic, and 93% feel that our products are continuing to move in the right direction (that's 10 points above the industry average). 
Jedidiah Weller, CEO at OpenForge, said "We've been using Ionic for the past 8 years and have built over 50 apps with their framework,…we exclusively use their framework for all mobile apps." He goes on to highlight how helpful it is that Ionic is technology agnostic, how simple it is to deploy multiple products from a single codebase, and even adds that "Appflow saves lives – Yes, we feel that strongly about it." 
Full Stack Developer Leonardo R says that "Working with Ionic is one of the best decisions I've made," adding that "the development experience and the way the project is maintained is almost perfect from my point of view."
Numerous reviews also highlight the overall ease of use and superior support that Ionic provides. We're blushing.
With easy-to-use CI/CD software, seamless native and web integrations, and top-tier support, Ionic continues to be a leader in the mobile app development space.
About G2
G2 is the largest and most trusted software marketplace, helping 5.5 million people every month make smarter software decisions based on authentic peer reviews. Their scoring is based on reviews gathered from their user community, as well as data aggregated from online sources and social networks.
About Ionic
Ionic is a leader in enterprise mobile app development, with 5 million developers worldwide and thousands of enterprise customers who use Ionic to build mission-critical apps for their customers, both external and internal. It powers 15% of apps in the app store, not including thousands of apps built internally at enterprises for every line-of-business need. Ionic is unique in that it takes a web-first approach, leveraging HTML, CSS, and Javascript to build high-quality iOS, Android, desktop, and Progressive Web Apps.
---
---