Ionic + Kapa.ai: The Advanced AI Bot to Assist Developers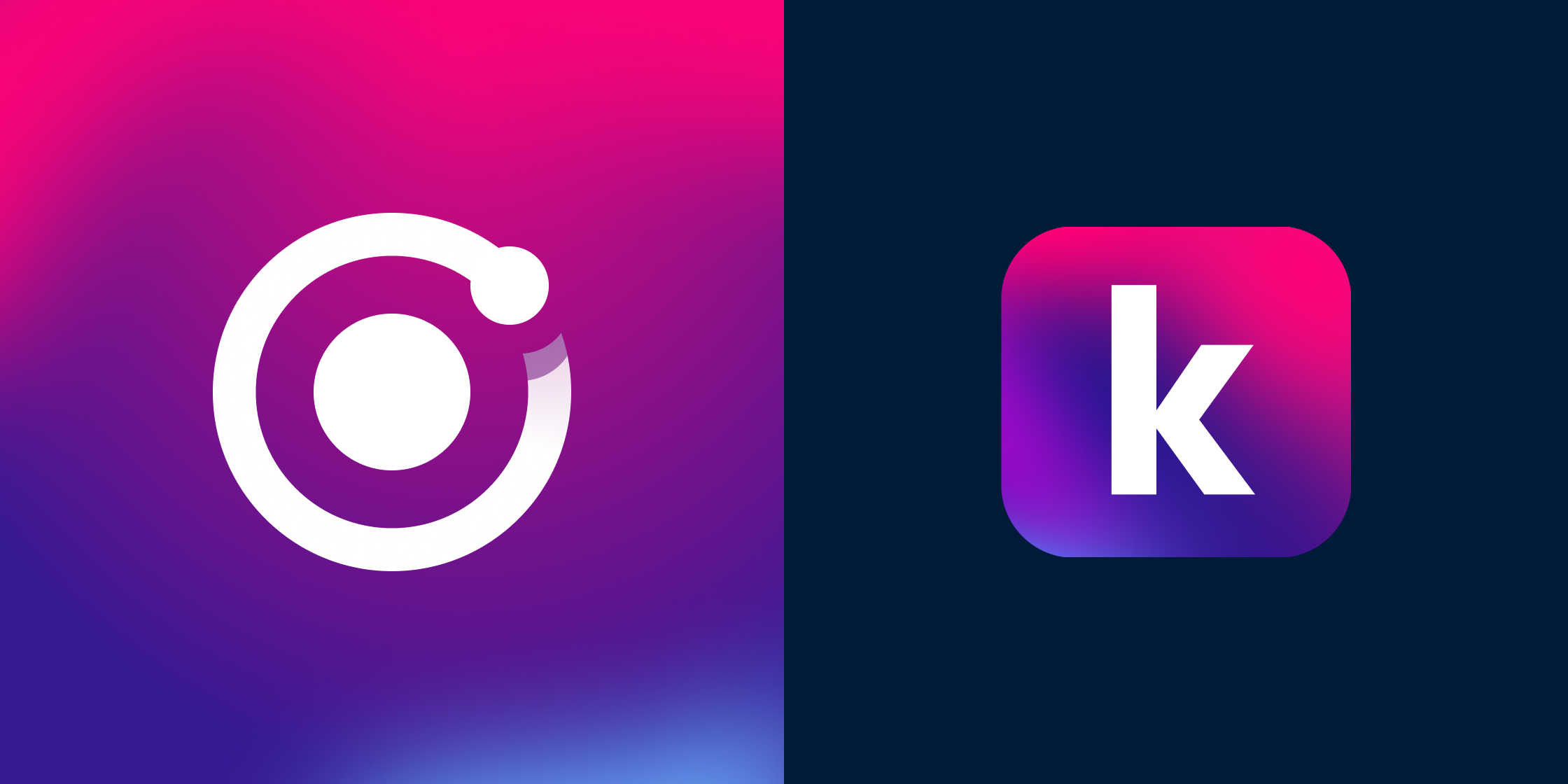 Imagine getting your most pressing Ionic questions answered instantly, no matter what day or time it is.
No, we're not forcing our Developer Relations Team to be available 24/7.
For the past few weeks, the Ionic team along with Ionic Developer Experts (IDEs) from the community have been beta testing a new tool that promises to be a game-changer for Ionic developers who are looking for the fastest-possible answers to their technical questions.
Meet kapa.ai: the advanced AI bot, powered by GPT-4, that can help with answering tricky Ionic-related inquiries.
Our team did its best to stump kapa.ai, and time and time again, it delivered helpful, accurate responses. We are thrilled to announce that kapa.ai is now live on the Ionic Discord server! With its training on various resources, such as the Ionic Docs, the Community Discourse Forum, the Ionic blog, Trapeze, Stencil, Capacitor, and React, kapa.ai is well-equipped to handle a broad range of queries about Ionic development.
Here's how you can use kapa.ai: Simply head over to the [ask-kapa-ai] channel on the Ionic Discord server, mention @kapa.ai, and ask your question. Within about 30 seconds, kapa.ai will respond with an answer. You can ask follow-up questions in the same thread, and kapa.ai will understand the context of prior queries. Remember to rate kapa.ai's response with a thumbs up or down, so we can continue to improve its performance.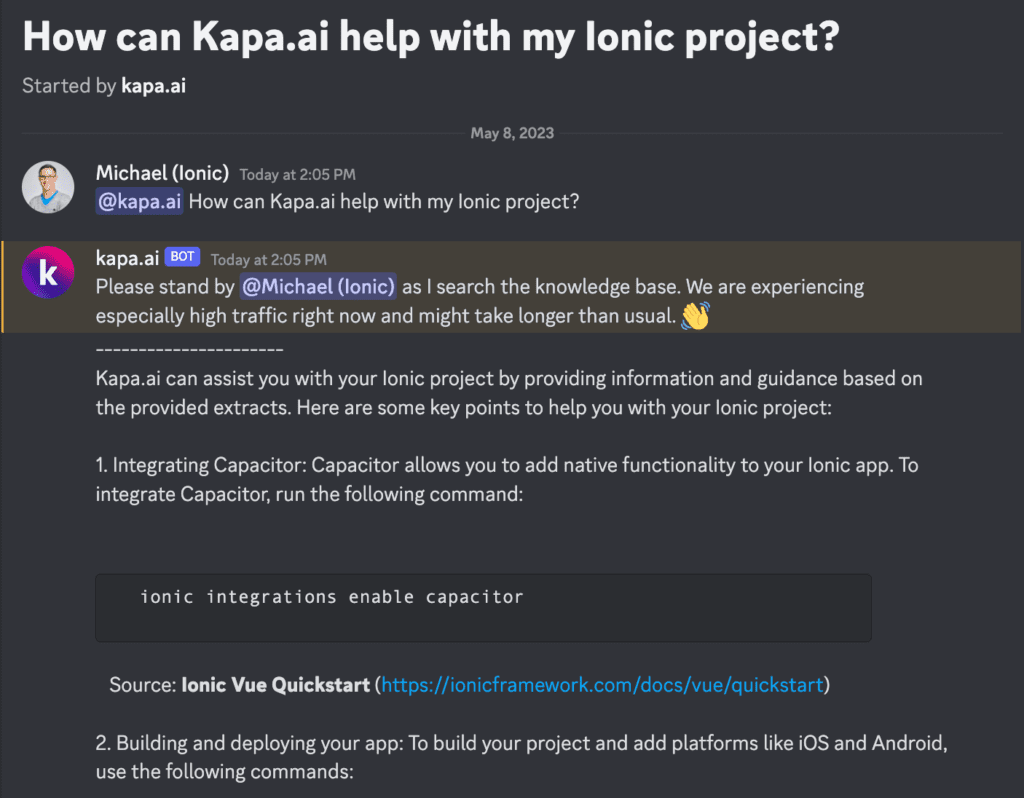 Please note that kapa.ai is designed to respond with certainty, but if it's unsure about a particular topic, it may give you a "Hmm, I'm not sure" answer. In that case, the Ionic team is always around to jump in and provide assistance (unless it's a Friday; we usually leave a little early on Fridays).
We're genuinely excited about the potential of kapa.ai to help you overcome obstacles and streamline your work on Ionic projects. So give it a try, and let us know what you think. We hope kapa.ai becomes a valuable resource for you and helps you create even better projects with Ionic.
---
---