Ionic Named Best Mobile Development Framework in Spring 2022 by G2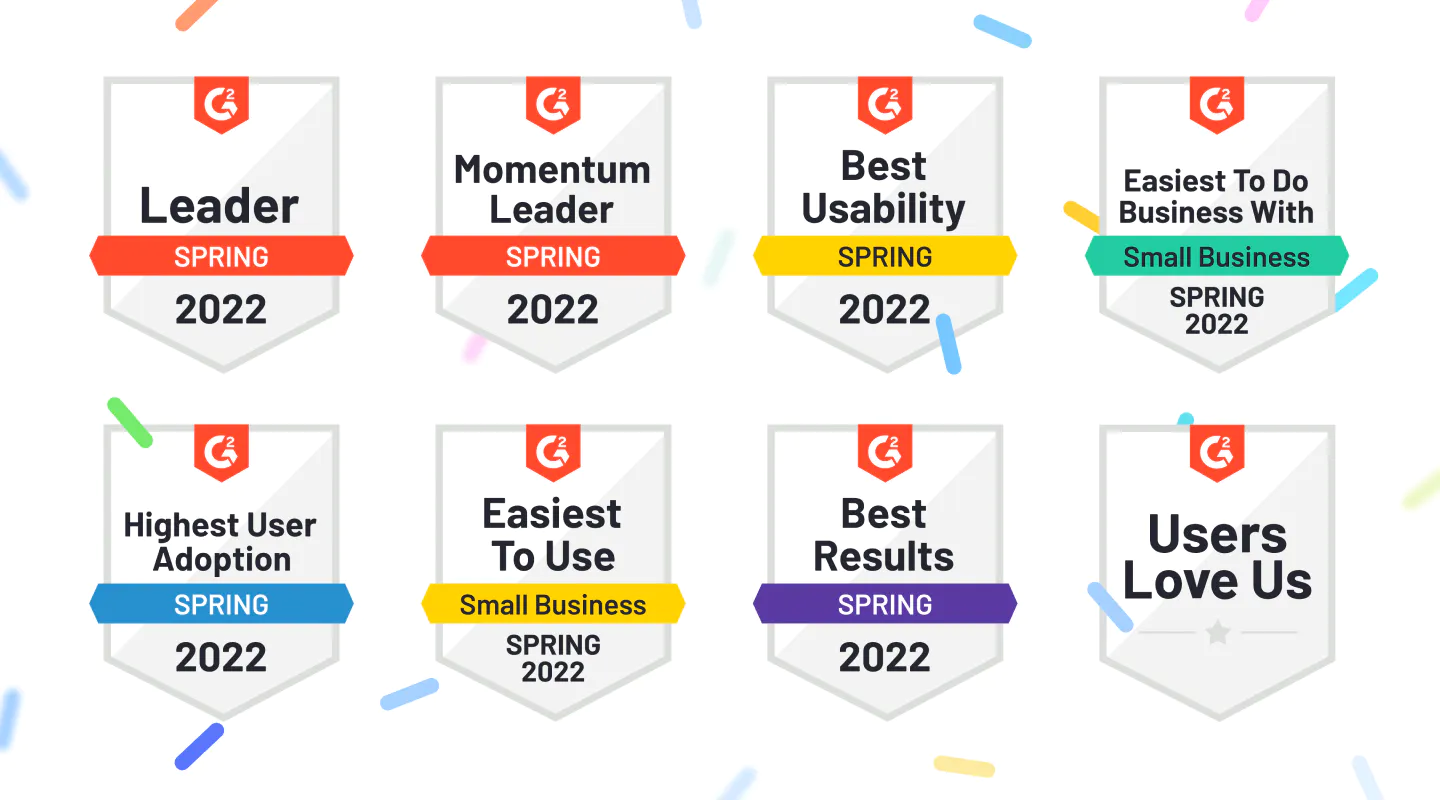 In spring 2022, Ionic has been listed in top 10 Best Mobile Development Frameworks by G2—a peer-to-peer review site and software marketplace. In the mobile development frameworks category, Ionic received 10 awards including best results, best usability, and highest user adoption. This recognition places Ionic among some of the top mobile app development frameworks available including Bootstrap, React Native, and Kotlin.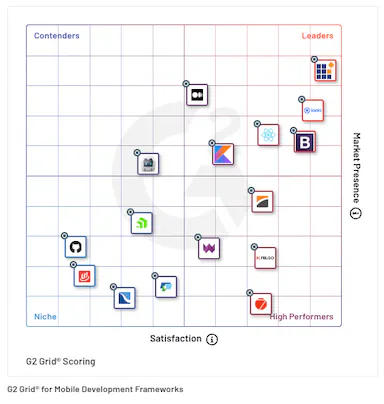 Ionic also ranked high in mobile development platforms and application development platforms categories, receiving awards in high performer, easiest to use, and best support in the small business category, to name a few.
Ionic users continue to be successful in building world-class mobile applications. According to G2, 94% of users consistently rated Ionic a 4-star rating and higher. In the ease of use category, Ionic products rank eight percent above the average companies in the mobile development frameworks.
One customer in program development at an enterprise company sums up his experience with using Ionic products in one concise sentence: "Ionic changed my life." This customer also lists "easy to use, great community, Ionic team, and perfect Infrastructure" as some of the reasons why they continue to come back to Ionic.
Ionic's cross-platform app development flexibility saves developers and companies all over the world time and resources. "Ionic is all you need to build any type of application," says one administrator in computer software. "One codebase builds for web, iOS, or Android."
With a feature-rich development environment, world-class support, and easy-to-use product offerings, Ionic's mobile application development framework continues to be a leader in the mobile app development space.
"Our mantra at Ionic is that 'every company is becoming a software company,' even if their primary business is not software." says Max Lynch, CEO and co-founder of Ionic. "The efficiencies, scale, and customer experience demands require digital transformation across all organizations just for them to stay competitive. Ionic aims to help companies meet those demands now and in the future."
About G2
G2 is the largest and most trusted software marketplace, helping 5.5 million people every month make smarter decisions based on authentic peer reviews of mobile development frameworks and other software. Their scoring is based on reviews gathered from their user community, as well as data aggregated from online sources and social networks.
About Ionic
Ionic is a leader in enterprise mobile app development and our software was recently named one of the best mobile app development frameworks. Ionic has 5 million developers worldwide and thousands of enterprise customers who use our software to build mission-critical apps for their customers, both external and internal. It powers 15% of apps in the app store, not including thousands of apps built internally at enterprises for every line-of-business need. Ionic's app-building framework is unique in that it takes a web-first approach, leveraging HTML, CSS, and Javascript to build high-quality iOS, Android, desktop, and Progressive Web Apps.
---
---