Ionic Remains the Most Usable Mobile Development Framework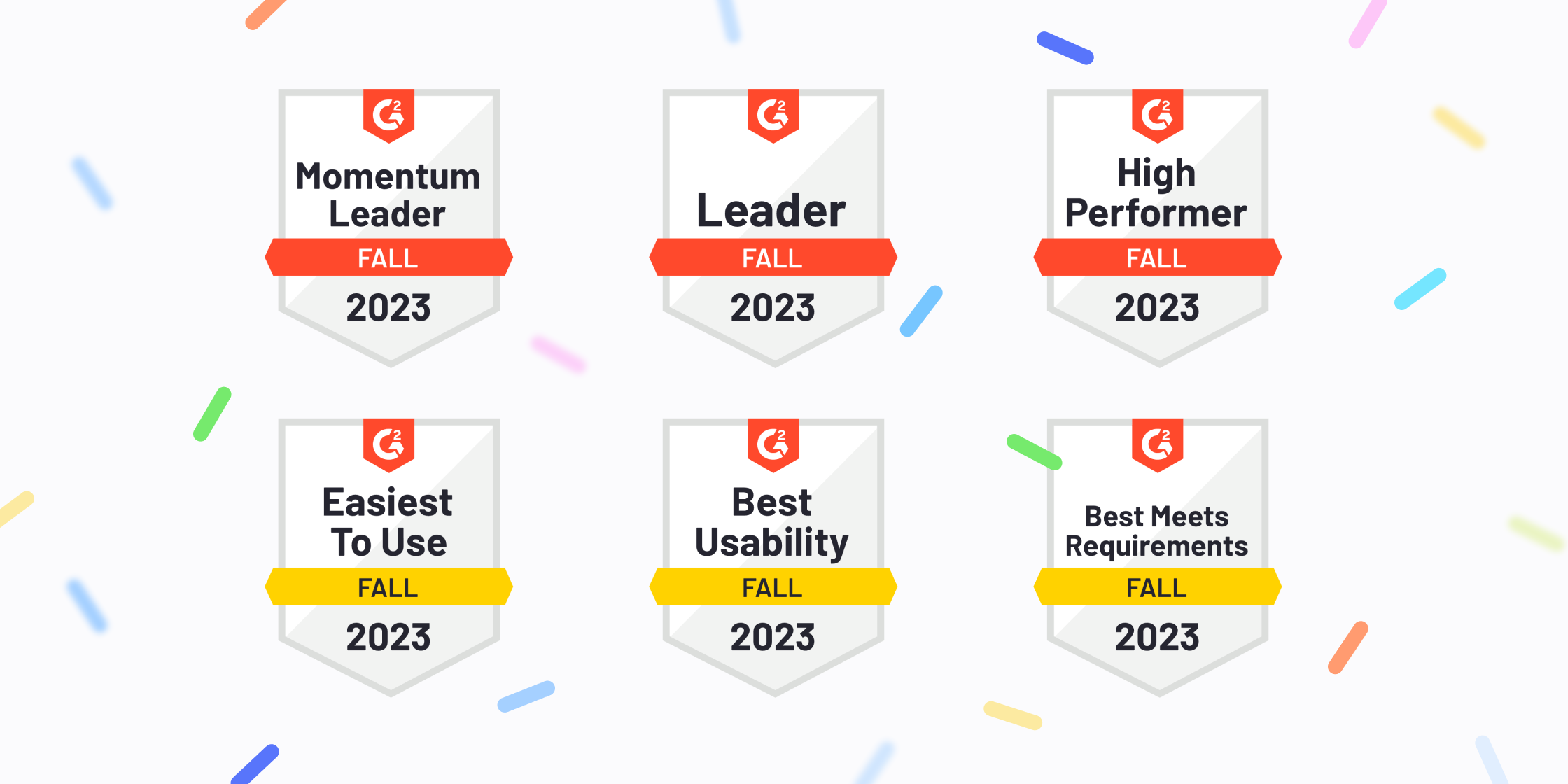 G2, a peer-to-peer software marketplace and review site, awards companies that excel in various business areas – from ease of use to technical support to employee growth. In the Fall of 2023, G2 recognized Ionic with numerous awards across a slew of categories, highlighting how easy it is to get started and build performant apps with our mobile development framework.
With a steady influx of reviews, Ionic maintains a 4.4+ star overall rating (out of 5), making it one of the top mobile development frameworks across a number of categories. With 68% of reviews being 5 stars, we're thrilled and honored to see how many developers are making the most of mobile development with Ionic. 
Ionic is (really) simple to set up and use
For the second year in a row, Ionic has been named the most usable mobile framework. A product's Usability score is calculated by G2's proprietary algorithm that factors in real-user satisfaction ratings for a number of use-related review questions. Based on user adoption, ease of admin setup, and ease of use, Ionic Framework remains the simplest mobile development framework out there.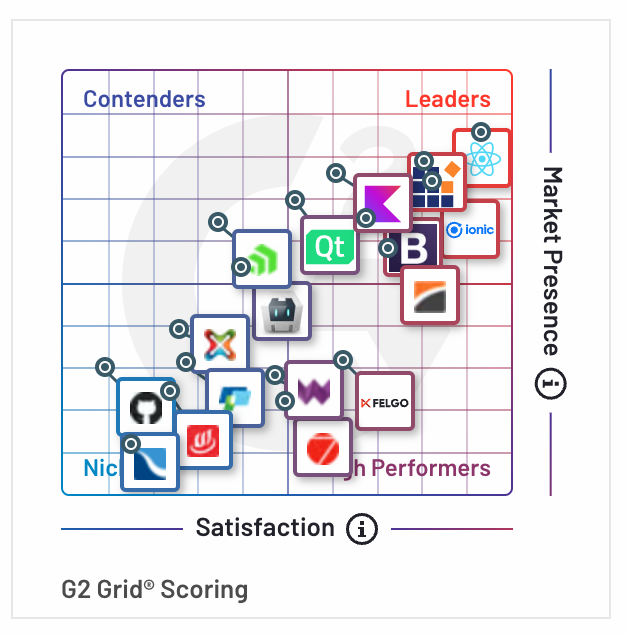 "Ionic takes the pain of cross-platform development and makes it simple and easy," says a review from David M, a Lead Software Engineer. Jedidiah W, CEO of OpenForge, notes that his team has built over 50 apps with Ionic in the last 8 years, highlighting out-of-the-box performance and deployment as critical to getting apps to market faster and smoother than ever. Sean N, a Senior Consultant, remarks that "Ionic has been really great at getting web and native apps up and running in a short amount of time."
Ionic also ranks first for Small-Business Implementation for Mobile Development Platforms, which looks at the process of buying and implementing software. Getting set up with Ionic is as easy as signing up and getting started.
We're extremely proud of our product usability and consider user experience when making any development decisions. We're thrilled that developers across various industries are able to get up and running quickly and easily with Ionic.
Continuing to lead in mobile development
In evaluating 17 different mobile development frameworks, Ionic was ranked 2nd, making us a key leader in the category. Products within this category are ranked by customer satisfaction (based on user reviews) and market presence (based on market share, seller size, and social impact).
Products in the Leader quadrant are rated highly by G2 users and have substantial Market Presence scores. We're thrilled to be in the company of other tech leaders, such as React Native, Bootstrap, Kotlin, and more.
Ionic also boasts a top Momentum score within the Mobile Development Frameworks category. We couldn't achieve this ranking (or any of these) without our amazing community and their honest feedback. If you've ever used our products, please consider leaving a review on G2!
About G2
G2 is the largest and most trusted software marketplace, helping 5.5 million people every month make smarter software decisions based on authentic peer reviews. Their scoring is based on reviews gathered from their user community, as well as data aggregated from online sources and social networks.
About Ionic
Ionic is a leader in enterprise mobile app development, with nearly 150,000 apps published in the app stores worldwide. Thousands of enterprise customers are using Ionic to build mission-critical apps for their internal and external customers. Ionic is unique in that it takes a web-first approach, leveraging HTML, CSS, and Javascript to build high-quality iOS, Android, desktop, and Progressive Web Apps, all from a single codebase.
---
---