Ioniconf 2022 Recap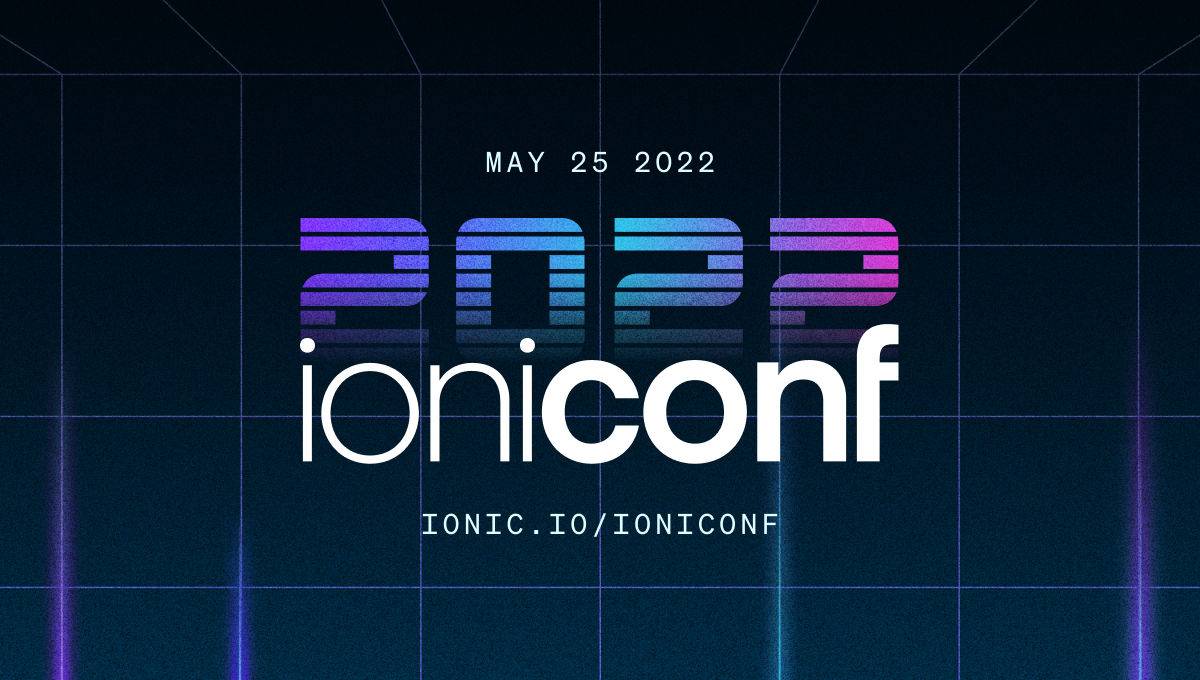 Ioniconf 2022 has concluded and we are here to recap the event for anyone who might have missed it. On May 25th, 2022, we hosted the third-ever ioniconf conference for our community of developers and users. The event was a big success, with 4,200 viewers tuning in on the day of the event. This year, the focus of ioniconf was once again on recognizing and celebrating the amazing contributors, developers, and users of Ionic, Stencil, and Capacitor that make our community so wonderful and welcoming.

In honor of our users, we worked to involve the Ionic community and staff members as much as possible while planning and organizing this event. Community members provided their input on this year's conference theme and the topics that thay wished to hear about during the conference. Community members also worked to create, submit, and vote on the official event swag designs that we produced and distributed to conference attendees. We worked hard to ensure that ioniconf 2022 was not only a conference with a community focused agenda, but also one where the Ionic community was able to participate and be involved in the planning and shaping of the event along the way.
This year we were joined by 17 speakers from the Ionic community that delivered sessions and lightning talks. We had a wide-range of talks, from beginner introductions to technical deep dives. There were sessions suitable for viewers in any stage of their development journey. Because web developers come from all walks of life and technical backgrounds, it should come as no surprise that the sessions presented this year covered a wide gamut of topics from App design, testing, AI, Portals, SuperApps, Azure, Angular, Git, and developing applications quickly during world crises.
The Sessions
If you missed out on this year's event, or a specific session, you can click the links below to watch or rewatch the talks that interest you the most. If the session you want to view is not up yet, don't worry! We'll be posting them quickly, so be sure to check back.
Gabriel Dittrick – AI at the tip of your fingers
Hana Amiri – SuperApps: Changing the way we create mobile apps
Gil Fink – A Design System Story
Henk Jurriens – How to build an app with Ionic and Amplify
Ranjoy Sen – Enterprise Apps using Ionic Monorepo & DevOps
Razman Sarit – Ionic: Easiest way to get into Angular/React
Aditya Patel – Figma designs to Ionic code
Magz Bautista-Lee – Incorporate ComponentStore into your App
Bruce Lane – Ionic and Azure
Meziah Ruby Cristobal – Beyond the Design Handoff
Nathan Walker – Opening Doors with Portals
Simon Grimm – Can I build THAT with Ionic?
Oleg Grodzevich – Crisis-driven mobile app development
Emma Twersky – Angular 💓's Ionic: A fairytale future
Michael Callaghan – A Card Game in Ionic? YES!
Dwayne McDaniel – Demystifying Git – Version Control From Scratch!
Lara Newsom – Cleaner Unit Testing with SIFERS
We would like to thank our amazing speakers who donated their time to share with the Ionic community this year. The event would not have been a success without them!
What's next
Ioniconf 2022 was a huge success, and we cannot wait to share what we have in store for Ionic users in 2023. Next year will mark the tenth anniversary of Ionic and we are excited to roll out the red carpet. We have already begun work planning out ioniconf 2023 and plan to make next year's event the biggest and best ioniconf to date. We hope to see you all there!
---
---