Ionic's 2023 Micro Frontends Summit  Recap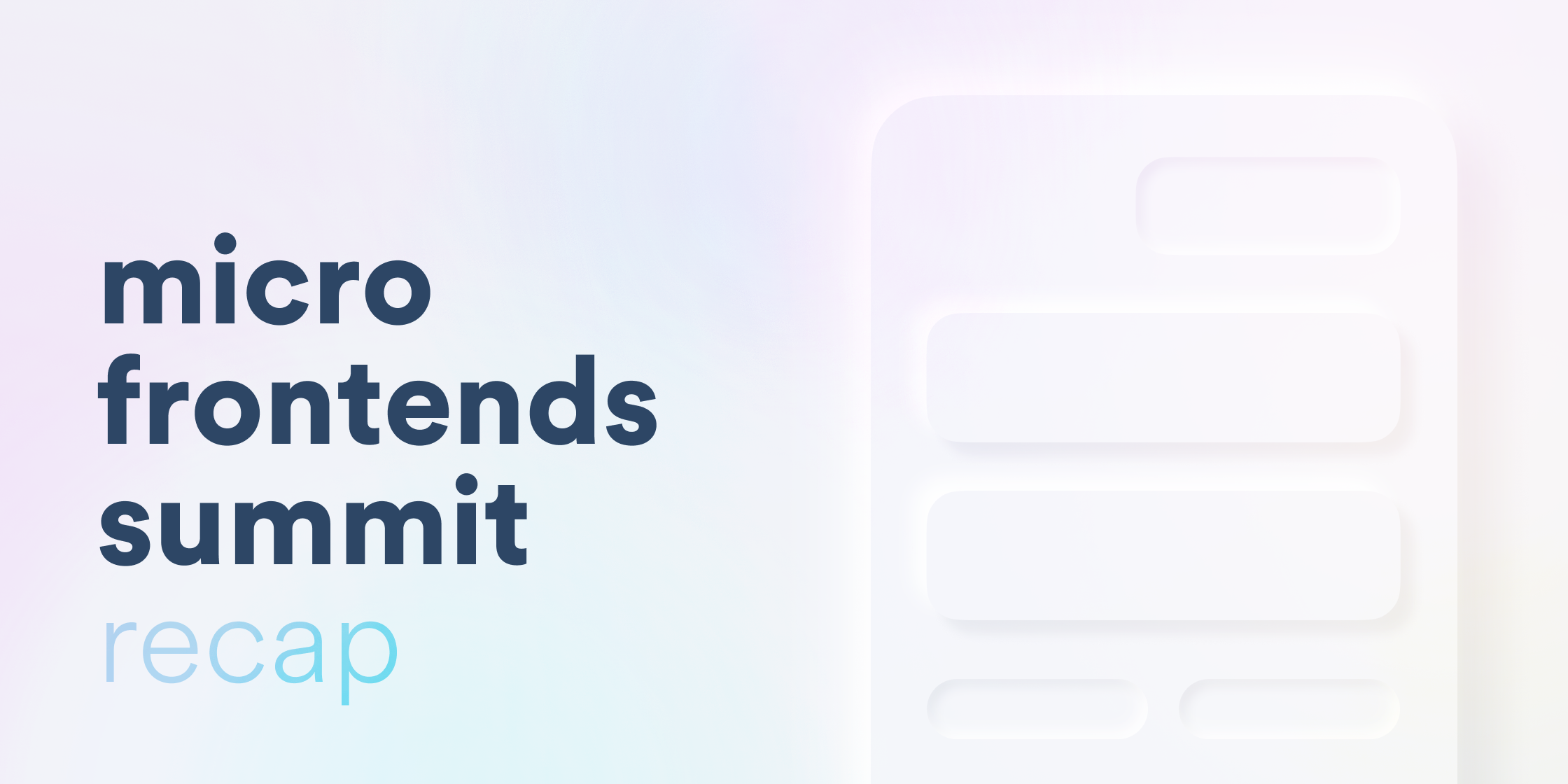 This year, Ionic hosted its first ever Micro Frontends Summit. Over the course of January, thought leaders in the micro frontends space came together to discuss the benefits, business impacts, and potential pitfalls of micro frontends.

Couldn't make the event live? Lucky for you, we recorded the whole thing. Read on for what you may have missed:
How to Bring Micro Frontends to iOS and Android
To kick things off, Ionic's Christine Perez and Josh Thomas uncover why the web inherently supports micro frontends and why it's not inherently supported on native. They also look at the limitations that could arise when building manual solutions for native mobile applications, and how Ionic Portals can help.
The Problems Micro Frontends Won't Solve That No One Wants to Talk About
Bitovi's Jennifer Wadella discusses what micro frontends are, approaches and tools to using this architecture pattern, and potential consequences (that no one seems to want to talk about).
Micro Frontends with Module Federation
Manfred Steyer, trainer and author specializing in Angular, explains how to use Module Federation to create micro frontends. He also looks at advanced aspects, like dynamic federation and dealing with version mismatches and what the consequences of mixing several frameworks/versions may be.
How a Storage Company Consolidated from 8 Apps Down to 1
Ionic's Vivek Mano walks through a real customer's experience of keeping up with eight different applications and merging them into one performant app. He looks at how the decision was made, what was required to make this change happen, and how deploying mini apps became the foundation for this solution.
Building Superapps in Mobile
Modus Create's Grgur Grisogono discusses why organizations like WalMart, WeChat, and other top brands are building superapps. He also examines why an enterprise organization would want to adopt this development architecture, how to decide if this is the best direction to go, and what pitfalls to avoid.
Emphasizing a Design System While Creating a Micro Frontend Application
Rashmi Vishwakarma and Parijat Sardesai from Globant discuss the importance of creating a design system when considering adopting a micro frontend architecture. They also examine the consequences of not adhering to a consistent design experience across micro frontends.
Micro Frontends Discovery
Luca Mezzalira, principal solutions architect at Amazon Web Services, dives deep into one of the main challenges with micro frontends: discoverability. Being able to dynamically discover micro frontends allows us to easily work in multi-environments strategy and reduce the blast radius of new deployments.
Managing Updates to Mobile Micro Frontends
Ionic's Cecelia Martinez reviews how to ensure a consistent strategy across teams, manage resources, and establish a uniform process for deploying updates. She also looks at some of the limitations and pitfalls of updating manually and how this process can be made more efficient.
Thank you to our incredible thought leaders for contributing their time and expertise at the first ever Micro Frontends Summit. We also want to extend our gratitude to our community who showed up and contributed questions and sparked insightful conversations. The summit was a huge success and we can't wait to see what next year holds!
If you're interested in learning more about micro frontends and how to implement them into your projects, chat with one of our Portals specialists today!
---
---