(Re)defining Superapps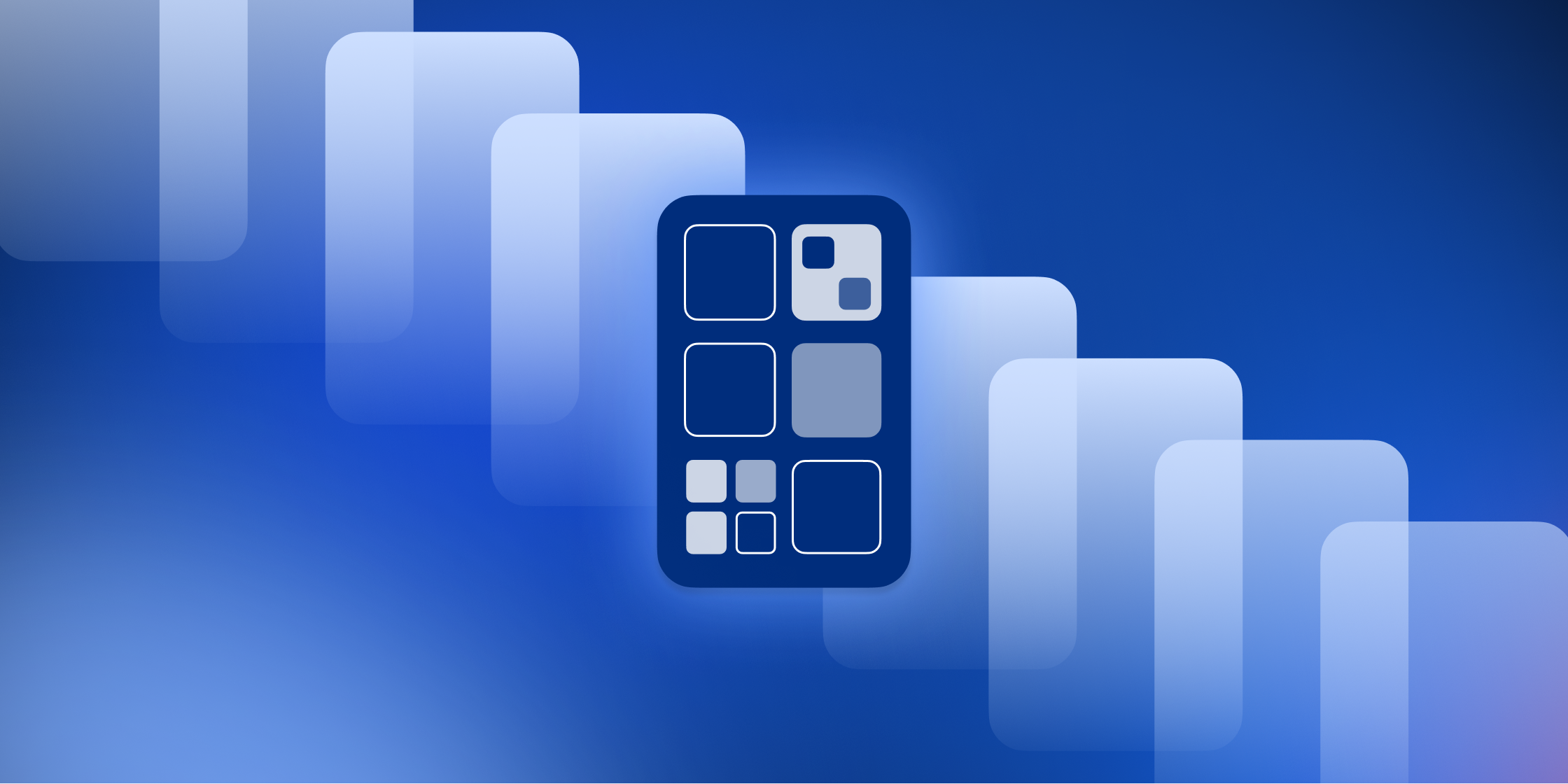 It seems that superapps are all the rage. We're seeing consumer superapps and workplace superapps gain traction worldwide. Gartner has it listed as a top technology trend. And large organizations are eager to consolidate all of their disparate applications under one umbrella app. But are superapps evolving into more?
At Ionic, we believe that superapps are just getting started. We also believe that the current definition of a superapp is a little too strict. The current definition talks more about the characteristics of an app, instead of the organizational structure and workflow to provide a seamless user experience. So, we'd like to give you our definition.
How superapps are currently defined
Superapps are defined as applications that provide end users, be it employees, partners, or customers, with access to independently created mini apps. These mini apps are unified under a single umbrella application, so users don't need to hop between digital experiences. The core application contains essential functionality, such as authentication and payments, while the mini apps can add on needed features.
In some cases, this can mean having an app directory within the app. In other cases, the workflow between apps can be much more seamless.
We don't think that the "super" in superapps necessarily means that you need to have an in-app app store with thousands of apps to download. Instead, superapps allow the user to have one single app that shapes their experience for that specific company or brand, regardless of whether it's a consumer superapp or a workplace superapp.
Consumer superapps
71% of app users churn within 90 days of installation. Clearly, the average consumer isn't getting enough value from these neglected apps. The solution to this problem isn't more apps, it's different apps. Consumer superapps can exist for businesses that work with partners, vendors, and external contractors to create a smoother, simpler experience.
EGYM, a global fitness technology leader that provides intelligent workout solutions to fitness and health facilities around the globe, built a less traditional superapp when they used Ionic's solutions to improve how gyms created tailored experiences for their members. They sought to create a branded app with a single platform approach, with individual health clubs contributing code for their specific digital experience, while EGYM ultimately maintained the core application. Thanks to Portals and the Superapp SDK, customizations for different clubs can be written by the gyms themselves as mini apps. These mini apps are then embedded in the overall digital experience, blending in seamlessly. No need for the team to wait on EGYM to build features, and no need for EGYM to spend time trying to develop each one-off experience a facility needs.
EGYM is an example of a real-life superapp that is already changing the way consumers and businesses interact.
Workplace superapps
Workplace superapps exist to replace those neverending internal wiki pages to web links. When it comes to employee onboarding and retention (think all of the different tech you need to get set up on, all the different websites you need to go to, etc), superapps can provide a significantly simpler, more streamlined experience for employees.
Not sure why it matters? Research from NetStorage shows that 69% of workers waste up to 60 minutes a day navigating between apps. That's up to 32 work days a year lost thanks to app-overload. Poor application integration is costing businesses hundreds of thousands of dollars each year.
A more traditional example of a superapp comes from a portable storage solution provider, that was able to consolidate 8 apps into 1. Drivers, field service techs, and partners all had disparate applications they had to use. The company sought to unify those digital experiences into one. They built a superapp, which not only consolidated existing apps, but let them scale and add new ones as new personas were added. The new application also has role-based access, so each user only sees mini apps that are relevant to their role. Now, as new personas are added or removed, the process is simpler, smoother, and more efficient. 
Major corporations such as Walmart are also already working on building superapps for their workforce, swapping previously clunky processes for more streamlined ones. Rather than having employees use endless vendor-supplied applications, which are complex to manage, superapps create a unified, improved experience for employees and managers alike.
Where are superapps headed?
Ultimately, we believe that both consumer and workplace superapps, which are already popular in Asia and Latin America, will come to the west as more businesses realize their power. Workplace superapps will likely be here sooner, as they'll gain more initial traction with businesses looking to optimize operational efficiency.
With all due respect to the early definitions brought forward by early proponents, we think that superapps are about a single mobile application consolidating disparate experiences, built by individual and autonomous teams, that drastically improve the end user experience, regardless of app size or quantity of mini apps.
We're excited for the future of superapps and how they can change the digital landscape. That's why we built the Superapp SDK – to make it easier than ever to build better digital experiences.
Interested? Let's get you on your way to building a demonstrable superapp proof of concept.
---
---