Shop Ionic!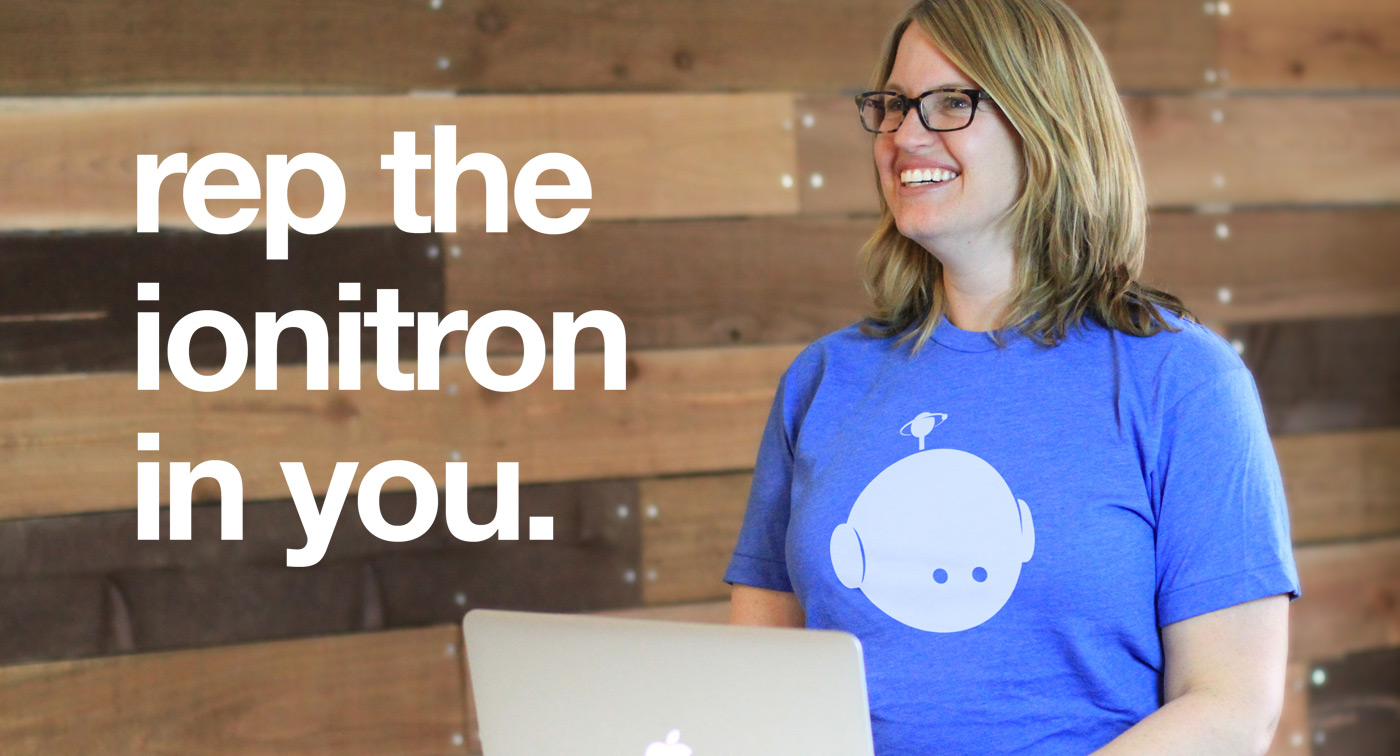 Today, we are thrilled to announce the launch of our Ionic shop! Buy as many Ionic shirts as you like at shop.ionic.io! Want stickers? Visit our StickerMule store!
Whether you're a dedicated Ionic dev, speaking at a conference, or organizing an Ionic group in your area, now you can represent Ionic wherever you go…or simply rock an Ionic shirt every day, like we do at the office.

We're starting small, and because this is our first foray into retail, we're hoping you'll be patient with us. Please let us know if you hit any snags during your shopping process. Note: Sizes are unisex.
As always, thank you for supporting Ionic…by using it, by spreading the word about it, by contributing to the open source project, by helping other Ionic devs, by presenting on it, by teaching about it, by sharing your apps, and now by wearing these shirts!
---
---