The Future of Stencil: Expanded Team, New Software Platform, and More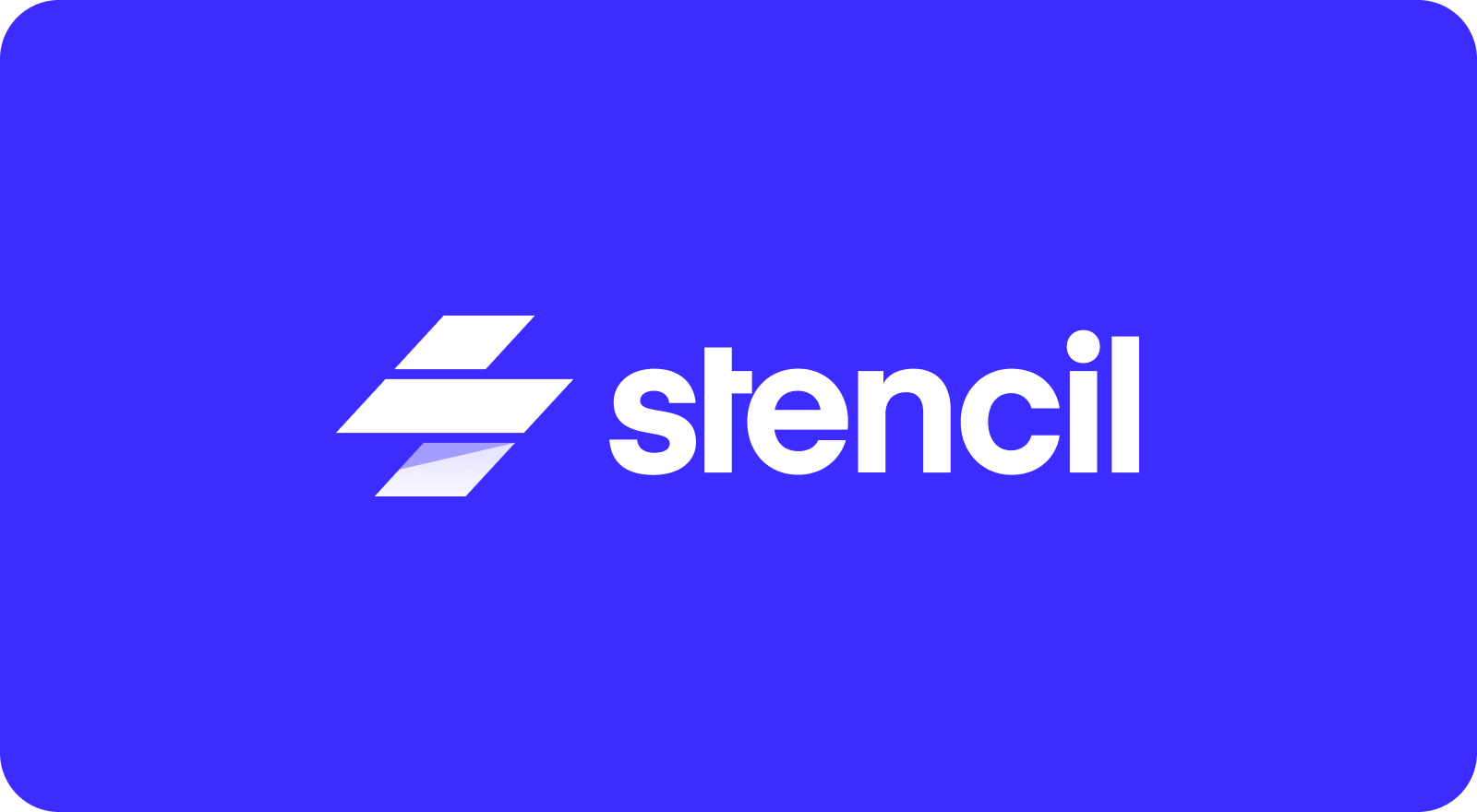 Today I'm excited to share some news about Stencil, Ionic's open source toolchain that generates small, fast, and 100% standards-based Web Components that run in every browser. As you might have noticed, we've been actively increasing our investments across the entire Ionic App Platform, including the recent launch of Capacitor 3.0, Ionic Portals, tons of Appflow improvements, and the upcoming Ionic Framework v6.
We are also doubling down on Stencil with an expanded team, new enterprise offerings, and new development work underway on the core open source project.
Why Stencil? With downloads now reaching half a million per month, it's clear the vibrant web development and design communities have adopted Stencil as the tool of choice for building reusable, shared component libraries. Companies love Stencil, too, using it to power popular consumer products like Apple TV and Amazon Music. And of course, we also love Stencil! After all, Stencil was built here at Ionic to power our own UI library, Ionic Framework.
With Stencil's growth taking off, we're making a number of investments to our open source project in order to keep pace with longstanding issues and feature requests, as well as meet the demand for large-scale adoption of Stencil in the enterprise, beginning with team expansion. This month we added new team members Ryan Waskiewicz and Will Riley, two software developers who are immensely passionate about building great developer experiences and are excited to be a part of Stencil's future.
We look forward to watching the pace of Stencil development accelerate over the coming months and years, thanks to the expanded team and increased investment.
Open Source and Enterprise
Doubling down on Stencil doesn't just mean hiring, it includes new product developments too! You may have seen our recent Stencil Enterprise announcement, which includes Support and Advisory offerings for enterprise teams, and upcoming add-ons.
If you're wondering what this means for Stencil's ongoing open source development, rest assured that this will not hold back our continued development and investment in the core Stencil platform, which will continue to be free and open source.
Why build enterprise-only features then? Paid offerings fund Stencil's open source work, ensuring its long-term future. It's the best of both worlds: the community gains access to the majority of our products for free, while larger businesses get specific features that help them solve problems only encountered by big teams. And Stencil is the only offering in the market with official Enterprise support so it draws teams in and strengthens the adoption of the platform as a whole.
This "sustainable open source" model is the secret sauce behind Ionic's operational success; it's why we've been around for so many years, and are able to expand our team in order to continue to develop and maintain free, open source software. Choosing to build your apps on the Ionic stack feels a lot better knowing that we'll be around for a long time to come.
Needless to say, the newly expanded Stencil team has hit the ground running, so stay tuned for more news soon.
What's Next for Stencil?
We're continuing to grow the Stencil team, and are looking for a Stencil Developer Advocate to engage with the developer community, share content and resources on Stencil OSS and enterprise offerings, and be an advocate for the product as well as for the developers who use Stencil. If you're interested in learning more about this exciting new role, you can read the Developer Advocate (Stencil) job description and apply here.
Does your team use Stencil to build your design system or component micro-apps? As we plan what's next, we'd love to hear from you about how we can make Stencil better. Talk with the Stencil team directly.
After you take the survey, join us on Wednesday, August 11th at 12pm CDT for Stencil team office hours. Come meet the new team and ask questions. Can't make the office hours in person? Ask your question ahead of time and we'll answer it live.
We also have some new Stencil content for you to check out. This recent webinar focused on all things Design Systems, how you'd use Stencil to build one, and a demo showing how to configure Stencil output targets for React applications. We've begun to update the Stencil docs too, with an upgraded guide to building React components from your Stencil library. Be on the lookout for more Stencil content soon.
Finally, make sure to follow the Stencil Twitter account for the latest updates and connect with the growing community on Slack. Thank you for being part of the Stencil community—we can't wait to see what you build. ❤️
---
---