Announcing your ioniconf 2022 Speakers pt 2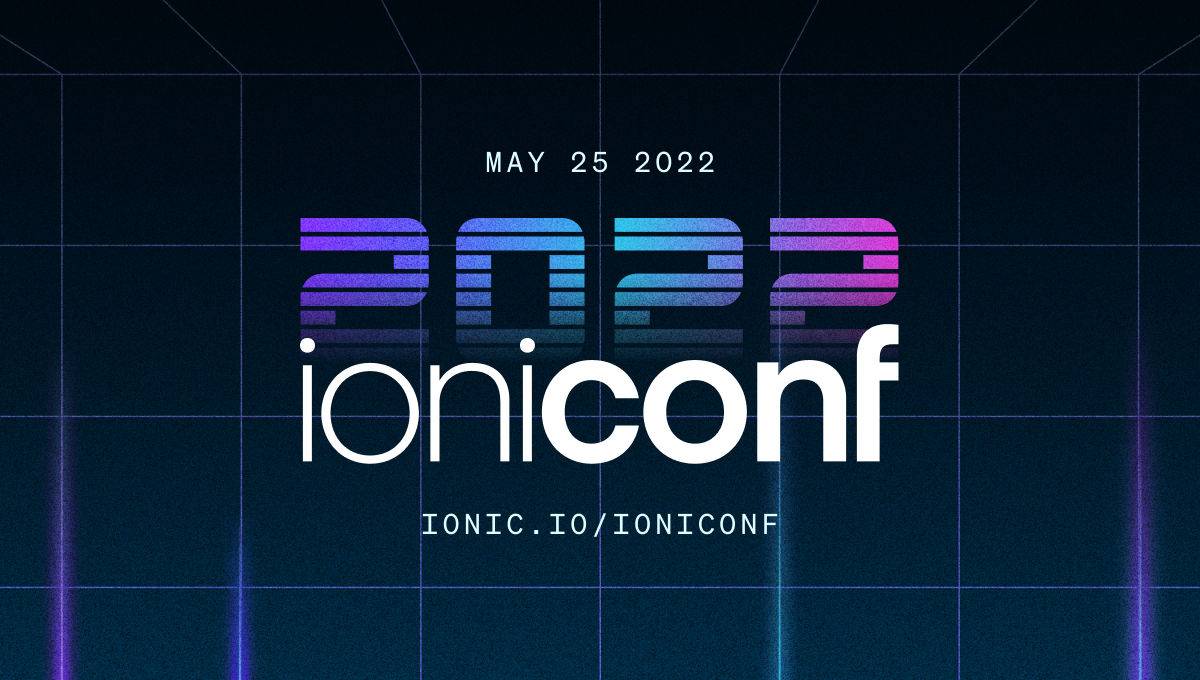 Ioniconf is coming up fast & we hope you can join us on May 25th for our 3rd-ever community conference. We have some amazing speakers lined up to deliver learning sessions and lightning talks. Today, we wanted to give you a sneak peek at our lineup of lightning talks taking place this year.
If you haven't already, registered for the 1-day, free virtual conference, save your spot today & request an attendee sticker pack.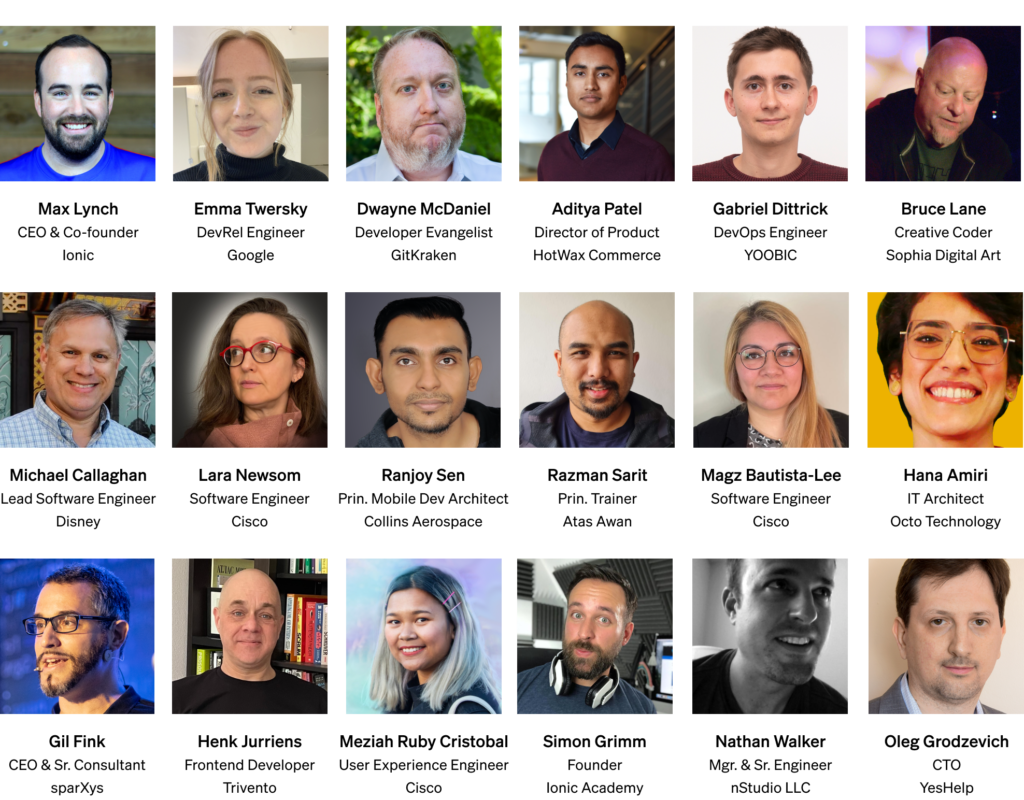 Nathan Walker
Opening Doors with Portals
Nathan Walker is Co-Founder of nStudio and serving member on NativeScript Technical Steering Committee with 20+ years experience in the web/mobile industry. Nathan brings a dash of art, a dash of engineering and a lot of fun to his talks from his eclectic background in print media, graphic design and software architecture/design.
Aditya Patel
Figma designs to Ionic code
Aditya Patel is Director of Product at Hotwax Commerce and core team member of StoreFrontUI, an open source UI framework for eCommerce PWAs. He is passionate about design and enjoys filmmaking in his free time, a skill that he leverages when making content for open source apps he builds in Ionic
Meziah Ruby Cristobal
Design & Engineer Together: Best Practices for Better Design-Dev Relationships
By day, Meziah (mee-sha) builds accessible and scalable components for Cisco's Customer and Partner Experience platforms. By night, she's a student at USC IYA's Master of Science in Integrated Design, Business, and Technology program. In her spare time, she likes creative journaling and making YouTube videos about her life as a UX Engineer.
Magz Bautista-Lee
Incorporate ComponentStore into your App
Magz Bautista-Lee is a developer living in Toronto, Canada, who loves to learn. She has three cats and enjoys taking on DIY projects in her free time. When not busy coding, Magz's interests include stationery, mechanical keyboards and watching documentaries.
Razman Sarit
Ionic: Easiest way to get into Angular/React
Razman Sarit a multi-award winning full-stack developer from Malaysia with a passion for Ionic. He'll be going over how using Ionic can be the gateway to understanding frameworks like Angular or React.
Bruce Lane
Ionic and Azure
Bruce Lane is a Creative Coder, a digital artist, and a Microsoft-Certified Azure Developer. Additionally, he is passionate about React, Ionic, DotNet, & C++. Bruce is a rockstar developer who, in his freetime, enjoys performing live at events, mixing shaders and playing the bass.
We hope you're excited to tune in for these rapid-fire lightning talks presented by amazing Ionic community members from around the globe. Register today for the event; we hope to see you there!
---
---