Amtrak
Amtrak delivers a cutting-edge mobile experience to riders, while accelerating development timelines, reducing risk, and improving operational agility.
How Amtrak's web development team successfully brought their flagship mobile app back in-house with help from Ionic support and services.
A major transportation provider offering rail transport services to passengers in two countries, Amtrak serves over 500 destinations across the US and Canada, and operates more than 300 trains daily over 21,000 miles of track. 
The Challenge
Amtrak's passenger app - a consumer-facing mobile app used to book travel, check schedules, and access ticketing information, along with many other aspects of a traveler's journey - was originally built by an outside consulting firm, using the open source Ionic Framework.
After taking over responsibility for the app once it was developed, an internal development team within the company wanted to:
Quickly learn and become familiar with Ionic Framework 
Maintain an aggressive roadmap and new feature rollout 
Continuously improve the user experience
Grow revenue from the app to over 40% of overall ticket sales
The Strategy
The team evaluated various outside firms and agencies and chose to become an Ionic Enterprise customer in order to access Ionic's expert Advisory, Support, and Training services. 
By becoming an Ionic Enterprise customer, the team has gained help rapidly responding to issues and challenges as they occur, while providing vision and guidance related to underlying technical architecture.
"Ionic has effectively become an extension of our team. They've assisted us through numerous releases and assisted with several critical bug fixes. They've proven to be much more supportive and willing to help than many other software vendors we've worked with."

Devin Vail, Lead Mobile Developer
Key Benefits & Results
Faster ramp up. Direct access to Ionic engineering team members enabled the development team to quickly get up-to-speed with Ionic and related development best practices, accelerating time-to-value.
Rapid delivery of new features and upgrades. Ionic Advisory helps the team maintain an aggressive release schedule, assisting in mobile OS version upgrades, build-related issues, and evolving device standards.
Improved user experience. Ionic engineers regularly assist the company's developers with identification and resolution of defects to maintain high quality within the rider app. 
Eliminating technical debt. Architecture and code reviews, developed in partnership with Ionic Advisory experts, help to increase stability and eliminate technical debt.
Time savings. Having access to Ionic's mobile experts, available via phone and live chat on Slack, helps the team avoid wasted time troubleshooting issues and implementing new features of Ionic Framework.

Real-World Example
Keeping Pace with iOS Versions
When preliminary testing of the passenger app began to check support for the latest beta version of iOS 13, the team encountered a critical bug whereby one of their components wouldn't scroll. They immediately reached out to Ionic for assistance. 
Ionic Advisory experts dug in and quickly discovered that some custom styling was the culprit, which conflicted with how the latest version of Safari handled touch-related actions. 
After pinpointing the issue, they worked with the customer to update their styling to fit the latest requirements and got the component working with just a few lines of new code.
In a similar instance, the Advisory team helped them troubleshoot an issue that was ultimately traced back to a critical bug in iOS 12.3 beta. The Ionic team immediately notified Apple, who resolved the issue and thereby addressed the original problem inside the passenger app — along with everyone else in the Apple ecosystem.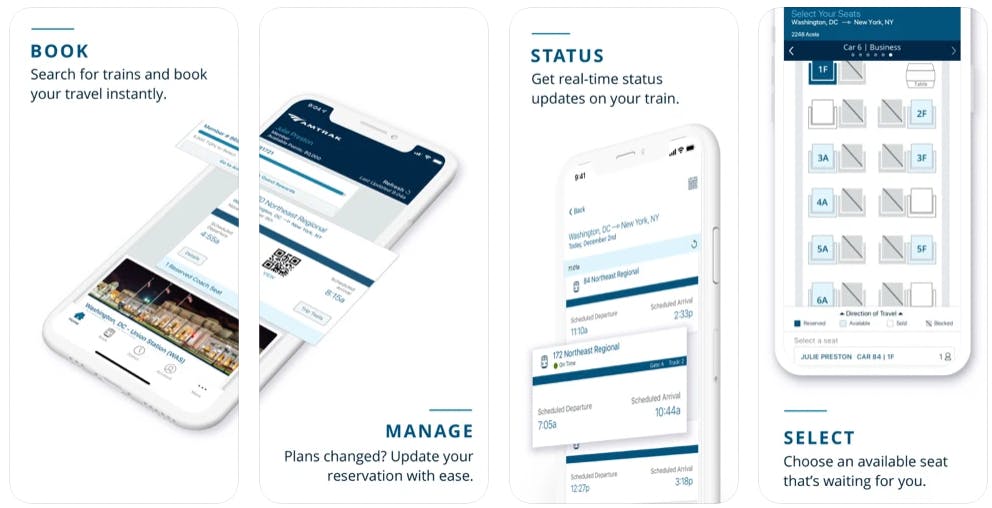 Learn more about Amtrak on LinkedIn, Twitter, Facebook, and YouTube.