Get up to 50% faster native builds with the Appflow M1/Apple Silicon build stack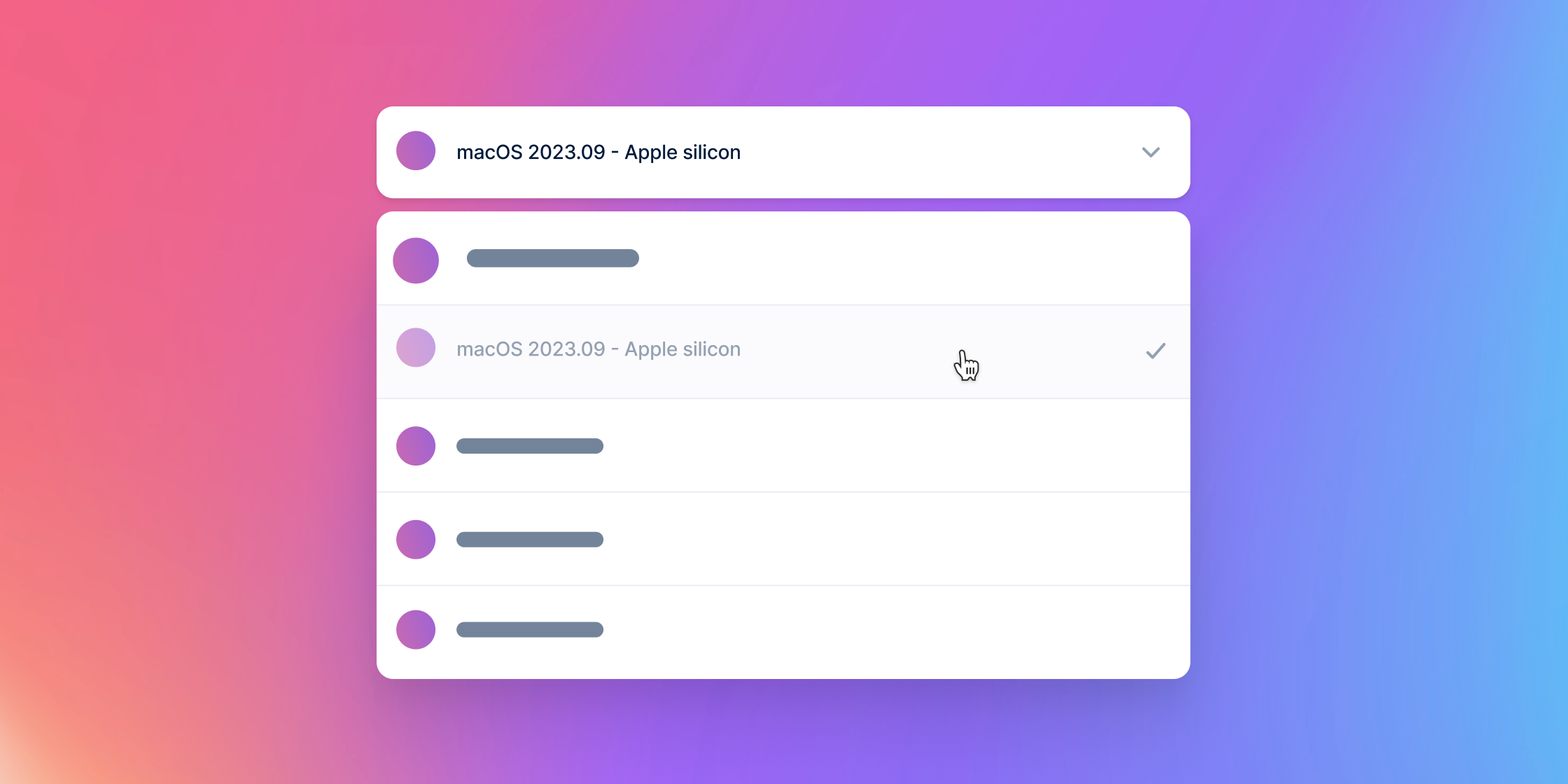 Appflow, Ionic's mobile CI/CD platform, takes all the guesswork out of managing infrastructure for your native mobile builds. Now, you can expect 50% faster build times on average with the new M1/Apple Silicon build stack, available on all paid plans.
Appflow build stacks
Appflow provides a cloud environment for you to quickly and easily compile native binaries for iOS and Android applications. These environments are based on build stacks. Build stacks are a specific combination of hardware and software required to build your app. This means no more wasted developer resources manually updating versions of Node, Android Studio, or Cocoapods, or provisioning Mac hardware for native builds.
New Appflow build stacks are released multiple times per year and deprecated over time, giving your team options based on your project's needs. The Appflow team is excited to now offer build stacks with M1/Apple Silicon support:
macOS – 2023.09 – Apple silicon
macOS – 2023.06 – Apple silicon
These build stacks use an M1 machine with the Apple silicon chip to provide you with a faster build experience and flexibility for your infrastructure requirements.
The road to M1
In June 2020, Apple announced a two-year transition from Intel-based hardware to custom Apple silicon, with the goal of improving performance and establishing a common architecture across all Apple products.
Apple's transition to its own silicon architecture, starting off with the M1 chip, marks a pivotal moment in the tech industry. Native iOS builds stand to gain from this chip's enhanced performance and efficiency. For developers, this means faster build times and more stable CI/CD pipelines. By aligning our build stacks with Apple silicon, our users can leverage these advancements without friction, staying at the forefront of iOS development.
As a mobile CI/CD solution, Appflow continuously updates our infrastructure and platform to ensure that developers have the best options available to meet the needs of their teams, apps, and users.
Getting started
To use the new build stack, select it from the "Build stack" option for iOS builds on the "Create a new build" screen in Appflow. 
The Apple silicon build stacks have the same software dependencies as the Intel-based build stacks. You can compare all build stacks in our documentation here, and keep an eye out for new 2023.10 build stacks coming at the end of this month.
To take advantage of 50% faster build times with Apple silicon build stacks, sign up for an Appflow paid plan today.
---
---